Today's Memory Tape is a coming of age tale from listener Clayton Perdell. A mixture of growing up around music, finding your way in the world and having the inspiration to set forth and conquer. Here's Clayton in his own words:
"After hearing Friday's (Nov 15th) memory tapes for "Bookie" and being so moved by it, I decided to send mine in. I was going to send it on cassette but because most of it was on vinyl the transfer became a little harder. So I chickened out.
This memory tape is my musical journey to the age of 20; it will be to long otherwise. This has, as have I, been inspired by my Dad. He used to work for EMI and CBS and we were surrounded by music from my earliest memory. My love of vinyl continues as does my love of hifi equipment, see attached pictures!!
Prince-Pop life. He is my all-time favourite artist and the album this track is taken from is my favourite. I think track just has just about everything going for it, talking about his industry and its pitfalls put together in a top notch pop song, there is some kind of irony there!
My Dad saw Fleetwood Mac them at a tiny venue in Birmingham when they were a blues band, I loved all the Fleetwood Mac early records, they seemed to cover every mood from Albatross to Black magic woman.
Elton John - Tiny dancer: My Dad was at a launch party when CBS signed Elton John, it was held at a suite in a Birmingham hotel. My Dad says that Elton just came into the room walked to the piano and played and simply blew everyone away. This is such a beautiful song, tells a story with words and music enhanced by the string arrangement, it's one of those songs I can't sing without a little tear rising in my eyes and my voice starting to warble with the emotion, its my epitome of what music is about, emotion.
Roxy Music- Mother Of Pearl. I used to go out with my Dad when he was a sales rep and this was always in the car. This song because it starts of so fast then changes completely into something else. You can rock out to the first part then sit and reflect to the second.
Madness - Baggy trousers. This was my first ever single and I played it so much I wore it out!! Still a great track.
Japan - I Second That Emotion: My first connection between girls, emotion and music. It was my last summer in Coventry and I spent it with my first kind a serious girlfriend, then we moved 100 miles away, she is burned on my memory like the scene out of High Fidelity, and it always seemed sunny!!
Simple Minds – The Kick Inside Of Me. This was the first CD I ever heard and I was blown away. Clear clean sound and convenience, the new sound of music!! Maybe not but a few years later I bought a CD player and the sparkle in the rain LP was my first CD purchase, I already had it on vinyl and so started my habit of buying 2 copies, 1 on vinyl and 1 on CD, the vinyl only used for special occasions of course.
Thank you for taking the time to read my list and I hope it gets to air some time."
A Musical Journey to the Age of 20
Prince – Pop Life
Fleetwood Mac – Oh Well
Elton John – Tiny Dancer
Roxy Music – Mother Of Pearl
Living Colour – Love Rears Its Ugly Head
Isaac Hayes – Never Can Say Goodbye
Doc Watson- down in the valley to pray
Simon & Garfunkel- old friends into bookends theme
Isaac Hayes- never can say goodbye
Pink Floyd- fearless
David Essex- Rock on
David Bowie- Five years
The Beat- Can't Get Use To Losing You
Peter Gabriel- In Your Eyes
Genesis- Keep It Dark
Joy Division- Day Of The Lords
Police- Synchronicity II
Sinead O'connor- Emperor's New Clothes
Hothouse Flowers- Movies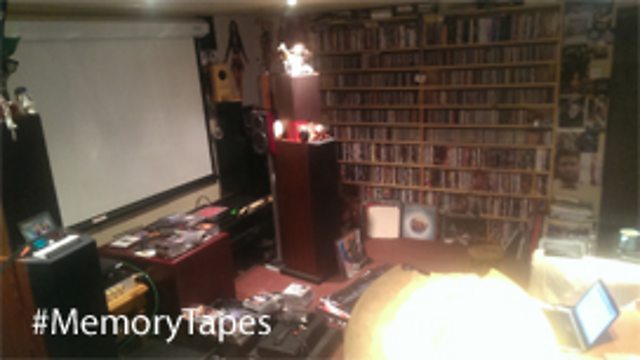 the adventures- trip to bountiful (when the rain comes down)
Inxs- This Time
Living Colour- Love Rears Its Ugly Head Again