Every Friday, a member of the 6 music listenership casts off to a secret place, filled with the joys of their record collection. And today's party-type, is Amy Rushton - a lecturer no less so listen up - and she's stuck in a bit of a an Electroclash bubble:
"I moved to Manchester for University in 2003 which coincided with Electroclash and the like hitting the smaller DIY clubs. Finally, I had a danceable mix of the rave tunes that my older cousins had inadvertently brainwashed me with, and the noisy indie lo-fi types loved listening to in my bedroom. So here's my final suggested Desert Island Playlist of early 2000s chilly-electroclash, housey-mashup, bedroom-funk fun (particular favourites are starred):
Eurodisco — bis (1998)
Set It Off (Radio Mix by Tobi Neumann) — Peaches (2000)
*Silver Screen / Shower Scene — Felix da Housecat feat. Miss Kittin (2001)
Sunglasses At Night — Tiga feat. Zyntherius (2001)
Magnificent Romeo (2 Many DJs) — Basement Jaxx vs. The Clash (2001)
*Deceptacon (DFA Remix) — Le Tigre (2002)
*Seventeen — Ladytron (2002)
Emerge — Fischerspooner (2003)
Comfortably Numb — Scissor Sisters (2003)
Heartbeats — The Knife (2003)
*Finest Dreams — Richard X feat. Kelis (2003)
Hella Nervous — Gravy Train!!!! (2003)
We Don't Play Guitars — Chicks On Speed (2003)
*House of Jealous Lovers — The Rapture (2003) (my absolute favourite dance floor tune)
Galang — M.I.A. (2005)
*Standing in the Way of Control (Soulwax Nite Version) — Gossip (2006)
*Ready for the Floor — Hot Chip (2008)
Jamie, My Intentions are Bass
Not all of these tracks are necessarily Electroclash but they remain a fond reminder of finding such a dance floor niche. I've tried to be as faithful as I could to my memories of dancing in the Manchester DIY / electro / riot grrl / gay scene at the time. I've made a Spotify playlist (although the original Tiga/Zyntheris isn't available): Desert Island Disco: filthy disco punks.
I would be happy to hear all of them forever and ever and ever... As long as I had pints of warm tap water to hand and my friends to do pointy-shouty-vougey dancing at. With, I mean with. (Okay, blatantly at.)"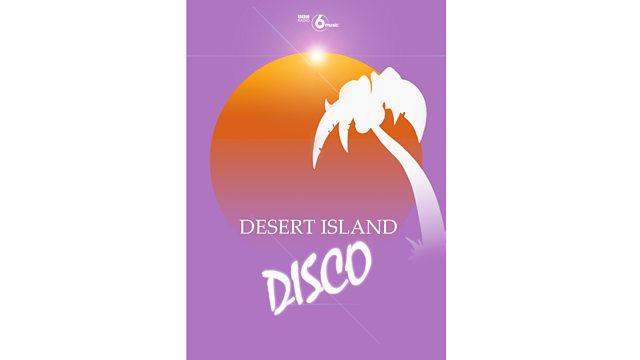 We want your party tracklists! Think of 10-15 amazing tracks and send them to lauren.6music@bbc.co.uk, adn it could be you taking us to your party island.