As Christmas approaches and 2014 starts to show at least the top of its face, we decided to ask five BBC Introducing artists from across the country to sum up the year gone by and the challenges on the horizon.
We start with London's Glitches, who were supported by their local show right at the start of the year. We've called the feature Past, Present and Future due to both its Dickensian connotations and because it actually covers what the band talk about... pretty much. Read their answers below and watch their video for track RGB at the foot of the post.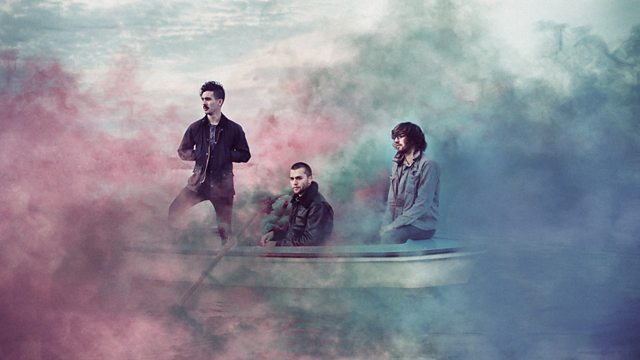 Describe Glitches in one sentence: Organic Imperial Grooves.
How have you been involved with BBC Introducing in 2013? We've been really fortunate to have been picked up by BBC Introducing in London from our first demo, Warm Seas, back in January. From then on, we've had regular played throughout the year with our first single Only Time Will Tell and our latest one RGB.
Highlight of the year? Probably our special single launch party for Only Time Will Tell at the St. Pancras Old Church. We brought in a 15-piece orchestra to flesh out the sounds. It was really special and it was great to meet so many hard-working and talented classical musicians.
Tell us your three favourite ways to connect with fans, new and old: The most direct and meaningful one for us is at live shows. It reduces to people just in a room listening to sounds. For half an hour or so, that's all there is. Beyond all the hype and the reputation, if we move the audience emotionally during these shows, it reminds us what it's all about.
Next has to be online through Facebook and Twitter. These days, you can get such great personal interaction about how music has moved fans. We recently had a fan propose to his wife with a copy of our latest single, RGB!
We also love the fact that things are so democratic on YouTube. If your video is good, people dig it and say they do. If not, you really fall by the wayside. It's not perfect, but it seems that cream rises to the top.
What is the biggest challenge facing you in 2014? Figuring out how to construct our album with the ambition that we've got for it. We want to make a truly great debut, but we have so many ideas involving orchestras and experiments that we really just need to get a focus and finish it!
Tell us something that will trend in 2014: We'll hear a lot more about the band music scene in Peckham. People will love it. Then there'll be a backlash, and everyone will start talking about where the next music scene will kick off. Our money's on Willesden right now. 
Give us a New Year's Resolution: To always be humble and never forget your roots.