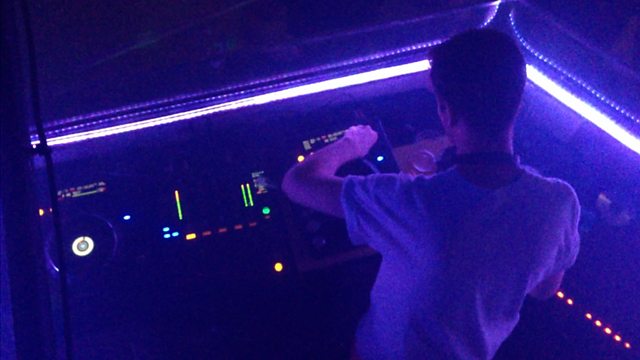 Welcome to flight FR2712 from Ibiza to Birmingham International Airport.
As you can imagine there's a subdued, 'tired and emotional' atmosphere on board as groups of friends, stag and hen parties with red, sunburnt faces and bags under their eyes return from the White Isle after a few days of escapism. The flight out last night was anything but quiet. 
Our reason for being on the plane was to finish off a promise we made back in 2010. 
One Thursday night, a young electronic music producer from Stone came into the studio. We'd known Sam O'Neil for a while for his roles in other local bands but now he'd started concentrating on his new project. 
He'd taken the name
TCTS
- the initials of one of his most successful local music projects - The Clock The Storm. They'd had a fair amount of success including being played on
Tom Robinson's BBC 6 Music show
. But it was music he'd been making in his bedroom which was going to be his new focus. 
'What would be a success to you for this?' I asked. 
'I'll know I've done well if I get booked to play in Ibiza. That's the dream', he replied. 
Just over three years later, he's achieved that dream. 
On Wednesday 12th June, he headlined the SubSoul day-long pool party at the luxurious Ocean Beach Club. Based in San Antonio Bay, it's exactly where you'd hope to make your international DJ debut.
I'd love to spend this part of the blog telling just what it was like. I'd love to tell you how we joined the hundreds of people dancing in the sun. I'd love to say it was a very proud moment watching an artist you've helped on the decks having the time of his life, smiling from ear-to-ear knowing he's achieved his dream.
But I can't. 
The reason being we missed the whole set due to our plane being delayed for six and half hours.
Nice.
When we arrived, the club was in darkness, even the glass collectors had gone home. We did however manage to see him at a small club in the West End.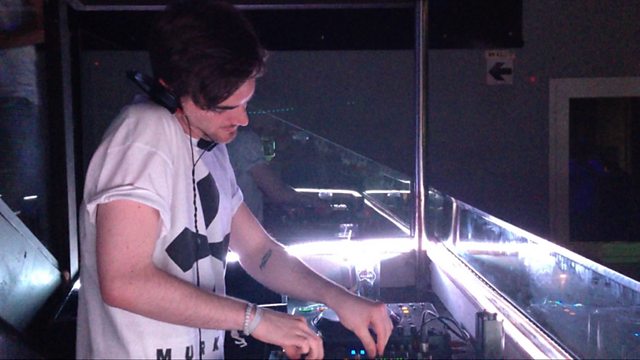 How he'd ended up on the Spanish island wasn't down to luck. After many plays and interviews on BBC Introducing from Stoke, TCTS was played on Huw Stephens' show in May 2012. From there, Nick Grimshaw spun it on his 10pm show. Support from Annie Mac led to him getting noticed by managers, booking agents and record labels. 
He's now looked after by one of the world's biggest booking agents and is weeks away from releasing music on a well-known electronic music label. With a summer of festivals ahead, it's not bad for a lad from Stone.
His success is down to his ability. There's no doubt about that. He creates music which just makes you feel happy. The smiles on the faces of the clubbers in Ibiza (the ones we actually saw) show that. He's exceptionally good at what he does and, rightfully, he's being recognised for it. 
It would be wrong to say it's all down to BBC Introducing. But what I do know is it's an incredibly proud feeling to know that you helped a local lad to go from making music in his bedroom to play at the mecca of his music.
Rob Adcock presents on BBC Introducing from Stoke every Saturday from 8pm