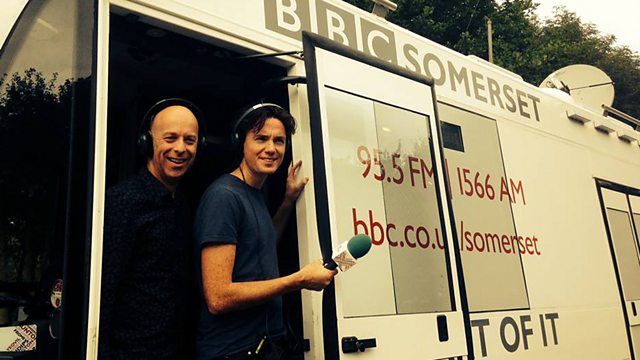 BBC Introducing in the West is broadcast across four local radio stations: BBC Radio Bristol, BBC Radio Gloucestershire, BBC Somerset and BBC Wiltshire. With this unusually large area to cover, Richard and I always try to "get out and about" as much as we possibly can, meeting musicians and supporting new music across the entire region.
We've just come back from an incredible weekend visiting small music venues around Somerset. Over consecutive evenings, BBC Introducing in the West landed at three separate open mic nights in the region, listening to some of the newest sounds and raising awareness about the issues facing music venues and pubs in the region.  
We travelled around the county in the BBC Somerset bus (a studio on wheels - brilliant!), touching base with BBC Somerset throughout the weekend and recording everything we heard. On Saturday afternoon we even broadcast a "BBC Introducing Special 60 mins" from a service station car park outside Yeovil. It doesn't get much more rock 'n' roll than that!
On Thursday, kicking off at about 8, we were in Burnham on Sea at the Ritz Acoustic Club. It was a really special venue, the tagline on the banner at the back of the stage clearly demonstrating the support of new artists.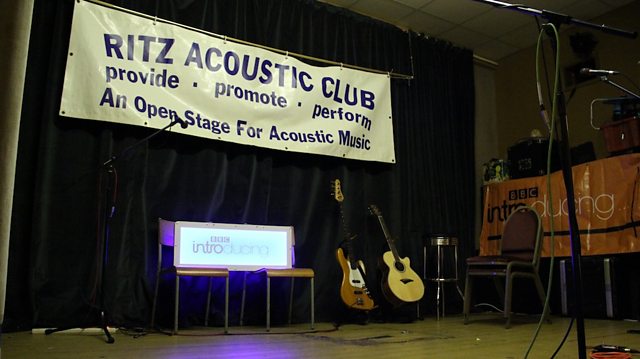 It was an old art deco cinema turned working mens club. We sat and watched twenty or so acts take to the stage in front of the capacity crowd. Ethan Proctor stood out for me: singer in the band Bridges, he had the audience in the palm of his hand.
On Friday night our surroundings could not have been more different from the first evening. BBC Introducing in the West found themselves in Milverton at the Victoria Rooms. Set in this idyllic rural spot, the venue was a 100 year-old village hall. The audience were silent throughout giving all the performers the reverence they deserved.  Aisha (below) was one of the youngest artists that night, just 16 years old.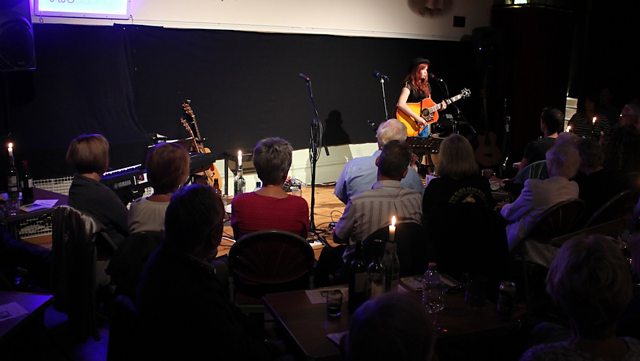 On Saturday night, we broadcast live from the Portman Arms in East Chinnock. This local pub was, in part, the inspiration for the entire project. One of the best acts of the night (and potentially of the weekend) was Naomi Coombes (pictured below). She has written some brilliant songs and, having come from Salisbury, she was a testimony to the fact that open mic nights are the perfect place for artists to grow and develop.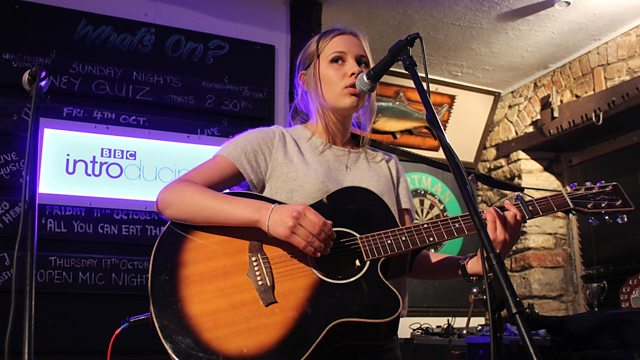 During our Saturday night show we broadcast every single artist that played during the first two nights of the tour. We met so many great musicians and venue owners supporting grassroots music and we wanted to give them all a platform.  You can listen to the show here. Or just take a look at #bbcintroducingontour to see what we were up to.
Sam Bonham presents BBC Introducing in the West with Richard Pitt every Saturday night at 8pm.