On Monday 23rd July 2012, highlights of Jazz on 3's BBC Introducing night at Manchester Jazz Festival hit the airwaves at 11pm on BBC Radio 3. To celebrate, JO3 presenter Jez Nelson (that's him below) wrote a few words for us to guide listeners through the night's entertainment. The show is available to listen to on iPlayer until July 30th 2012.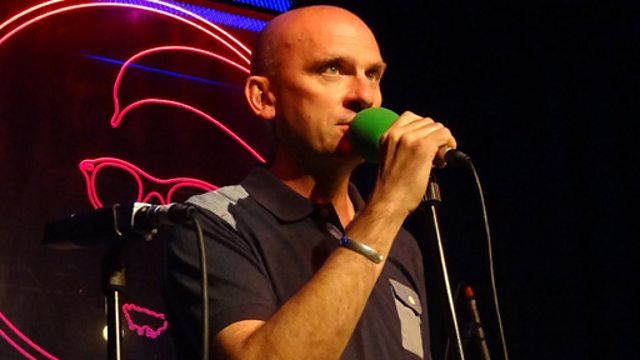 Here at Jazz on 3 we like to think we have our collective finger on the pulse, a shared ear to the ground and - it seems - our nose in a book of idiomatic phrases about how informed we are! But BBC Introducing has played an important role for us over the last five years in bringing some of the UK's most exciting new jazz groups to our attention, bands like Trio VD, Saltwater Samurai and World Service Project being notable examples of those who uploaded their music and kick-started their assaults on the jazz establishment.

For this year's Manchester Jazz Festival, I - along with fellow judges Gilles Peterson (BBC Radio 6 Music) and Kevin Le Gendre (BBC Radio 3) - selected four acts from the longlist to perform at the city's legendary Band on the Wall.
Three hundred lucky - and by the sound of it - jazz-hungry ticket-holders crammed into the venue for our BBC Introducing showcase, and you can hear the results on tonight's Jazz on 3 from 11pm on BBC Radio 3. But for those of you who can't wait, check out the taster tracks on our Soundcloud page.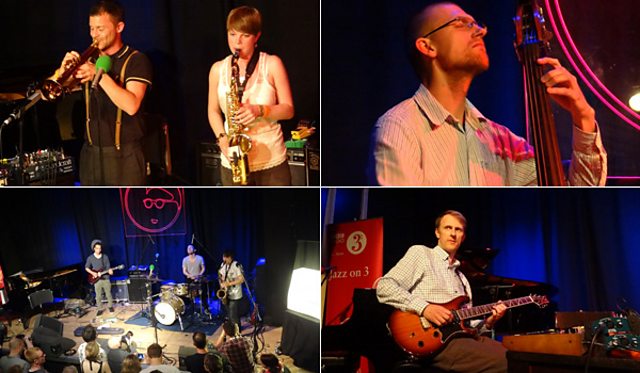 First up, Dakhla, a Bristol-based quartet comprising drums and horns, who opened the night with half an hour of Afro-beat energy and twisting Balkan melodies.
Listen to Itis by Dakhla on Soundcloud
Next, a change of mood courtesy of im, four improvisers of an older generation whose atmospheric music blends electronic splats, tuneful improv. and synth loops.
Listen to Pocket Kitchens on Soundcloud
Roller Trio from Leeds played third, doing a demolition job on the venue's subwoofers with a powerful and varied set of funk and thrash-jazz originals either side of a saxophone-led ballad. These guys are going to go far.
Listen to Two Minutes to Twelve by Roller Trio on Soundcloud
From the same city but with a very different sound, acoustic piano trio Eyes Shut Tight closed the evening and kept the crowd enthusiastic with half an hour of tuneful and groove-filled pieces.
Listen to Mr C by Eyes Shut Tight on Soundcloud
So there you have it: four bands that reflect the variety of jazz on offer in the UK, acts that aren't waiting around to be discovered but are busy introducing themselves.
Jez Nelson presents Jazz on 3 every Monday from 11pm