In session for BBC Radio Scotland: LAW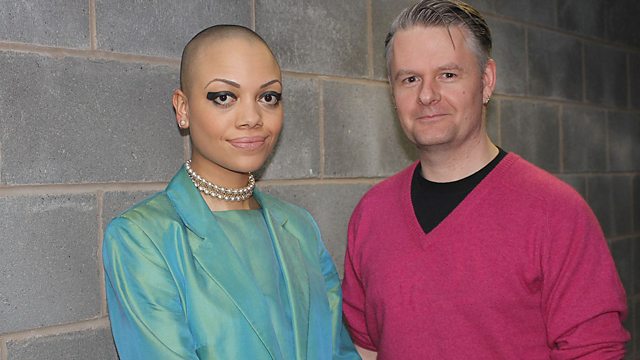 For my first BBC introducing session guest of 2014, I was extremely happy to welcome a certain Lauren Holt into our prestigious Studio 1 at Glasgow's Pacific Quay on 3rd February.
Better known as her alter-ego LAW, she is a one-woman band accompanied by laptop, vintage autoharp, a voice of genuinely sweet, dulcet, emotive tones and an ability to bust a rhyme. Originally from Leicester but now based in Edinburgh, she is under the same management and production team as Scotland's next breakthrough act Young Fathers; and also shares their love for taking beats, melodies, lyrics and themes and up-ending them entirely. She is definitely a child of hip-hop and yet throws the genre's macho cliches right back in its face. With a twisted heart of darkness and a love of lyrical subversion, she sounds like Billie Holiday collaborating with leftfield electronica crew Clouddead, her soulful voice always to the fire on subjects such as sexuality, wealth, pride, personal politics and one-upmanship.
LAW performs Treasurer in session for Vic Galloway
As one of my 25 Scottish Artists to Watch in 2014, she delivers on every front - musically, lyrically, aesthetically and visually - check these videos for proof. Playing two tracks Haters and Treasurer from her debut Haters and Gangsters EP (which is FREE!); she also decided to cover Young Fathers' I Heard, ahead of a nationwide tour supporting them, as part of an excellent session for my BBC Radio Scotland show.
LAW covers I Heard by Young Fathers in session for Vic Galloway