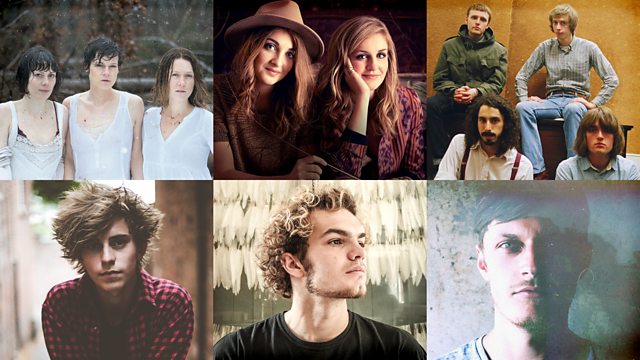 Following a very successful first year, BBC Introducing will once again return to
Radio 2 Live in Hyde Park
and showcase six brilliant new acts. The line-up has been decided by the
local BBC Introducing shows
from around the UK.
We're delighted to say Ward Thomas will be headlining our stage, an act who have become firm favourites of Radio 2 over the last couple of months. There's also fantastic new talent such as Joe Dolman, an 18 year old songwriter who has graduated from filming famous cover versions for his YouTube page to uploading his original new music to the BBC Introducing website. Elsewhere on the line-up we have Nico Cara, a powerful songwriter from Yorkshire and The Cadbury Sisters, who are a wonderful blend of folk and modern harmonies. There'll be a burst from energy from The Buffalo Skinners – they started out as a busking band and their country and rockabilly sound is sure to have Hyde Park moving. The final act on our line-up is Sam Brookes, a tender acoustic singer who has received plaudits from the likes of Newton Faulkner and Ray Davies.
It'll be a fantastic day full of emerging, under-the-radar musicians. If you can't be there in person then you'll be able to hear tracks on Radio 2 after the event, we'll also have have some exclusive backstage acoustic session videos and photos from every set.
The full line-up for BBC Introducing at Radio 2 Live In Hyde Park is:
The Buffalo Skinners
The Cadbury Sisters
Joe Dolman
Nico Cara
Sam Brookes
Ward Thomas
Visit the BBC Radio 2 Live in Hyde Park 2014 website for more info and details about the event.