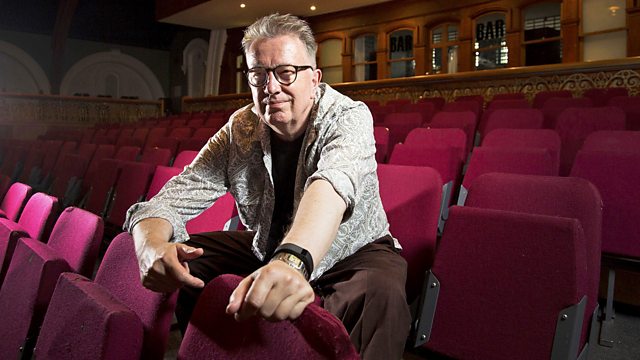 Hello, it's Tom Robinson with the New Year's Eve edition of BBC Music's Introducing Mixtape - my new music show that goes out every Monday from 2-3am on BBC Radio 6 Music and is also downloadable as a BBC podcast. In this end-of-year episode of you can hear 27 outstanding tunes from:
ROXY GIRLS, BROTHER ZULU, DREAM NAILS, NAVE, GIZMO VARILLAS, ADAM STAFFORD, 3 BUCKET JONES, THE HOWL & THE HUM, CHEVY CHASE STOLE MY WIFE, LAURÉ, SAZZIE, MY PLEASURE, LIINES, GiT , LUCY LEAVE, PETE WILLIAMS, HORRIBLE DOLPHINS, THE FLYING SOFAS, LUCA LUCIANO, JAMES SAYER, THE NOISE & THE NAIVE, SWINE TAX, OJ [OLIVER REES x BASSY], CARCRASH CASINO, CHLOË MARCH, ATLAS WYND and HYPER LION
How to Listen...
This is the episode broadcast at 2am on Monday 31st December 2018. You can listen again for 30 days (until Wed 30th January 2018) on BBC Sounds via this link.
Podcast
Alternatively to receive the show automatically every week as a podcast, subscribe to "BBC Music Introducing Mixtape" wherever you get your podcasts from. And if you enjoy the show please do rate and review us on iTunes - it'll help other people discover all the great new music we feature each week.
All tunes have been sourced from BBC Music's Introducing Uploader and start times below are for the podcast version of the show...
ROXY GIRLS - Dangerous Driving [starts 00:11]
https://roxygirls.bandcamp.com
BROTHER ZULU - Complicated Chorus [starts 01:55]
https://bzofficial.bandcamp.com
DREAM NAILS - Merkury [starts 02:52]
http://www.dreamnailsband.com
NAVE - The Ghost Men [starts 05:15]
http://www.soundcloud.com/nave89
GIZMO VARILLAS - Losing You [starts 08:08]
http://www.gizmovarillas.com/
ADAM STAFFORD - Strangers Care When You Burn [starts 10:12]
https://soundcloud.com/adam-stafford
3 BUCKET JONES - 2 Steps Forward [starts 11:24]
http://3bucketjones.com
THE HOWL & THE HUM - Don't Shoot The Storm [starts 13:47]
http://www.thehowlandthehum.com
CHEVY CHASE STOLE MY WIFE - I Fell In Love With A Tightrope Walker [starts 15:41]
http://chevychasestolemywife.bandcamp.com
LAURÉ - Grey Skirt [starts 17:38]
https://www.facebook.com/lauremusic
SAZZIE - Do You Work Out [starts 20:05]
http://www.sazziexo.com
MY PLEASURE - Fluorescent Jacket [starts 22:29]
http://heymypleasure.wordpress.com
LIINES - Shallow [starts 25:27]
http://www.weareliines.com
GiT - Stick It In The Garage [starts 27:49]
https://wearegit.com
LUCY LEAVE - Look, Listen [starts 30:03]
http://www.facebook.com/lucyleaveband
PETE WILLIAMS - Fondly [starts 32:06]
http://www.petewilliamsmusic.com
HORRIBLE DOLPHINS - I Hate The World Today [starts 33:36]
https://horribledolphins.bandcamp.com
THE FLYING SOFAS - Cadar Anwyl [starts 35:19]
https://soundcloud.com/user-553178406
LUCA LUCIANO - Homage To Puccini [starts 37:08]
http://www.lucaluciano.com
JAMES SAYER - Givin' It All For Free [starts 39:11]
http://www.jamessayermusic.com
THE NOISE & THE NAIVE - Pharmaprix [starts 46:25]
https://www.facebook.com/NoiseNaiveBand
SWINE TAX - Tory Water [starts 44:19]
https://swinetax.bandcamp.com
OJ [OLIVER REES x BASSY] - Just A Dream [starts 47:14]
https://www.facebook.com/Oliver-Rees-1984944331749622
CARCRASH CASINO - Don't Make Me Laugh [starts 49:05]
http://www.carcrashcasino.com
CHLOË MARCH - Wild Cherries [starts 51:03]
http://www.chloemarch.co.uk
ATLAS WYND - Helpless [starts 53:57]
http://www.facebook.com/AtlasWynd
HYPER LION - Flin Flon [starts 56:33]
http://www.pariisoperahouse.com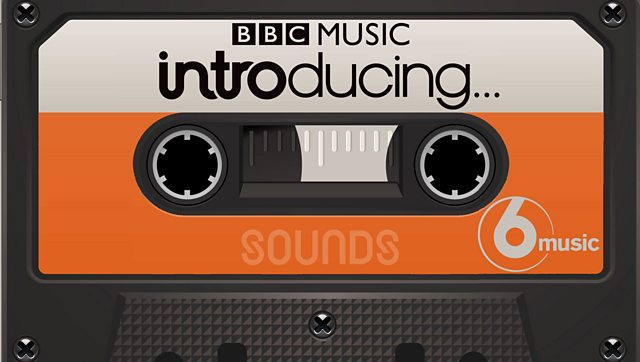 PS for artists...
(1) IMPORTANT: After being featured by BBC Introducing you may receive emails from PR companies with impressive client lists. These emails will say they like your music and want to help you get further radio airplay. Please be aware this does NOT make you unique or special - it simply means they want your money. Large numbers of artists we play receive these emails from companies seeking new customers for their paid services.
Hiring a professional radio promotion team - just because they happen to send you an email - isn't necessarily the best use of your money at this point in your career. In our experience emerging artists often achieve the same results as a plugger - sometimes very much better - by simply contacting radio shows and DJs themselves via social media. For suggestions on how to do your own music promotion see the free advice section at my Fresh On The Net blog (freshonthenet.co.uk)
If you do decide to pay a PR firm to do this work for you, there are over a hundred to choose from in the UK. Most of them have impressive-looking client lists - but just because somebody once did promotion on a record by a famous artist doesn't mean they did a great job. Before paying for promotional services of any kind, ALWAYS get an independent endorsement from a couple of their clients before parting with your hard-earned cash. You can find the management, record company or booking agent for most artists using Google.
It's true that further down the line - as your career gathers momentum - you may want to invest serious money in a professional PR campaign. The most effective pluggers charge a lot of money because they're good - these things can't be done on the cheap. But once again - be careful! All effective pluggers charge a lot of money, but not all pluggers who charge a lot of money are effective.
So if you do plan to invest several thousand quid on radio promotion at some point in the future, here's my advice. Do some research and find out which indie labels regularly get their artists played on your favourite radio stations. Then make friendly contact with that record company to find out which PR company they use and recommend.
And if you do engage a PR company in the future, please don't forget to carry on uploading your new releases to BBC Introducing so that we can carry on supporting you as your career unfolds.
(2) We only get enough airtime on this show to feature artists - even our absolute favourites - about four times a year, however much we love their work. So after you've been been on the Mixtape, it would be great if you could wait about 12 weeks before sending me your next brilliant track. This leaves us time to help a load of other deserving artists meanwhile.
The best way of getting a tune direct to me is via Fresh On The Net any Monday to Thursday - where a dozen of us listen to every single track in the inbox each week. But don't forget to also upload that same tune to BBC Introducing at the same time, so that it's eligible for airplay...
Tom Robinson