It's worth remembering what life was like for musicians across the country before BBC Introducing came along. Most cities had a music scene that ebbed and flowed in terms size and quality. And it was a source of some frustration that, with a few exceptions (Manchester, Glasgow, Bristol and the like) the plethora of talent and potential in those cities went unnoticed by the great British record industry.

My programme pre-dates BBC Introducing by a good few years. For a long time it has had enthusiastic listeners and great support from the local stations on which it appears in Nottingham, Leicester, Derby and now BBC Radio Lincolnshire. Record companies, both majors and indies have been keen to get their artists featured on it. And, for that, I shall be forever grateful. But it was a one-way street. Record companies would sign bands from tried-and-tested localities, rarely looking to this area, before sending them out on tours to raise their profile. And, the East Midlands being blessed with excellent live venues and one of the few new music radio programmes in "the regions" served this purpose well.
Across the years we played more local music. And, as fanzines gave way to podcasts and blogs, new methods of reflecting those movements appeared. But  it was difficult for all but the very biggest to catch much attention outside of the county boundary. And, despite the arrival of the iPlayer, there was little incentive for A&R people to fire up their computer to tune in. Imagine the frustration of knowing that you're sitting on a stack of talent - across the musical genres - but have no means of referring this to your colleagues in national radio or to those people who have the wherewithal to invest in those musicians at a national level. And any attempt to do so resulted in little or no response.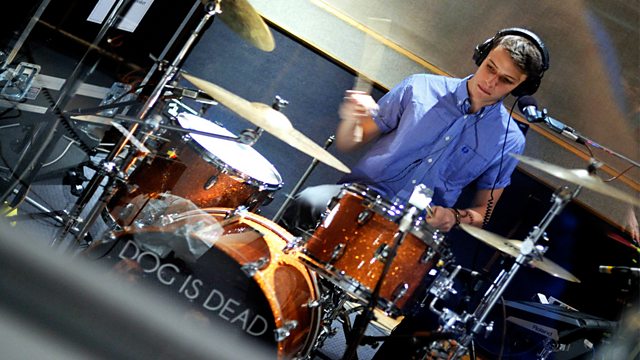 Fast forward to 2007 and the launch of BBC Introducing. My programme was drawn together with, initially, a small number of others across the country. For the first time we were in proper communication with others who were experiencing the same issues in their own cities. It soon became clear that, here, was a vehicle to assist in raising awareness of the these "undiscovered" artists as well as to afford them the sort of opportunities for development which would have previously been unimaginable. 
Soon, national programmes would be playing "our" artists. Initially this would happen on specialist programmes. I'd be bundling CDs off to Huw Stephens or trying to force way-too-big files through the BBC email system. We soon realised the sort of frustrations that artists were surely experiencing in trying to get their music to us. In 2009 the Uploader was developed to streamline all this and provide an easy-to-use system for passing discoveries around the BBC. Now shows across the BBC national radio network bought into the vision. Daytime playlisting on Radio 1 and 1Xtra followed. At last - long last - there was a method for me to give my discoveries access to the sort of coverage which would guarantee them being heard by the (mostly London based) people who had the power to sign them up and the resources to invest in their future. I still recall the excitement of hearing Dog Is Dead (above) played on the Radio 1 Breakfast Show. Surely this would result in them being recognised and, equally importantly, in music enthusiasts wondering what else is to be found in this area. The effect that this had on the Nottingham music scene was noticeable and instant; an air of confidence and a level of aspiration never seen before. Leicester's Luke Bingham had the same treatment and the response in the city's RnB circles was the same. Deal-clinching slots at festivals followed for both - on BBC Introducing stages.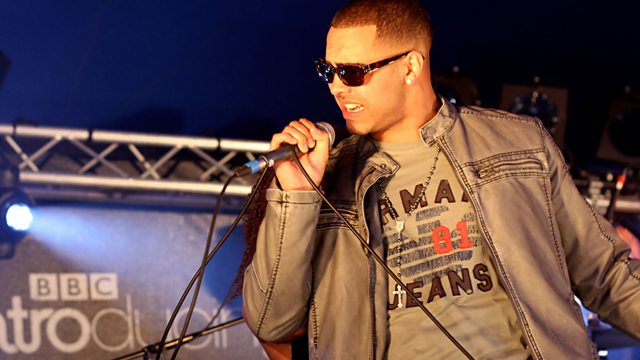 Luke Bingham
Similar exposure followed for more and more artists. January of 2013 was an incredible month. In those 31 days, in excess of 20 of "our" artists made their debut on national radio - across a multitude of shows on various stations.
But, we are about a lot more than exposure. Artist development is key to BBC Introducing. There is little point in pointing a spotlight onto an artist until they are ready to shine themselves. The artists from round here who have attended the BBC Introducing Masterclasses invariably talk about how inspiring they are. As well as giving useful practical advice, they provide a key motivational aspect. They also bring capable new musicians into contact with others from whom they can draw all manner of experiences. And it's quite possible to get noticed in a life-changing way too.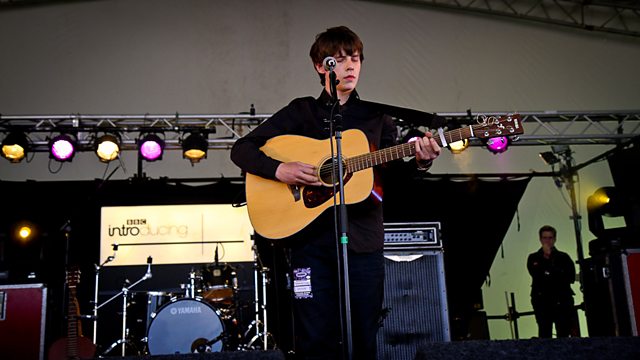 In 2010 a lad called Jake Bugg uploaded his music to us. It was breathtaking and we knew he has huge potential. We were desperate to get him to the Masterclass. So much so that two members of my team drove him down to Abbey Road. There he was spotted by Steve Lamacq and Zane Lowe (in front of whom he dropped his packed lunch!) as well as some influential record company types. The rest is history.

Of course, not all of the artists I play on a Saturday night (the slot now occupied by all BBC introducing shows in England) will go on to top the album chart or tour America with Noel Gallagher as Jake did. But all of this adds a new level of importance to what we do at a local level. As well as, hopefully, making a great listen in its own right, the grass roots role of the local show in finding tomorrow's talent is impossible to overstate. Not a day goes by without me getting a phone call or email from an A&R scout asking "who should I be listening to"? Now, they come here to see local gigs and tune in to my programme too! And of the local artists I've featured in session in the past six months more than half of them have been offered deals of some sort. 

How times have changed.