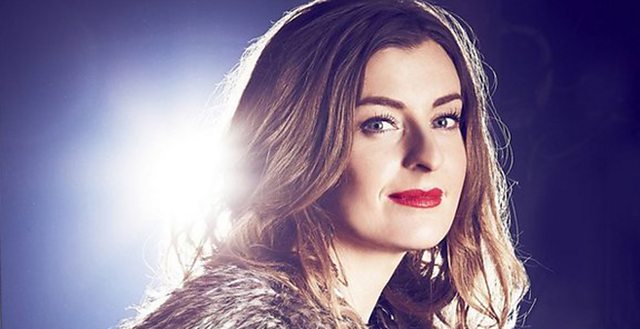 An important role of the BBC Introducing programmes on local stations is to alert others to talent that comes our way.

In particular, we might forward strong tracks to National supporters like Huw Stephens or Tom Robinson.

Perhaps we could 'pitch' for a playlist place on Radio 1 or 1Xtra. Or maybe help secure the local artist a prestigious slot on a BBC Introducing stage at one of the summer's festivals.

But a seldom talked about little gem is the BBC Introducing Uploader's "genre boxes."  Here, great songs that don't neatly fall into a very definite category can be stored awaiting the right moment to be unleashed.

Back in 2011 I started to receive tracks from a local (Leicestershire) singer called Molly. Her voice, lush and alluring, had a timbre rarely heard in unsigned artists.  The popularity of her songs - upbeat but with a unique haunting quality - was clear to see from the response obtained every time one hit the airwaves. Over the next two years, I would go on to play five of Molly's songs, each to greater adulation than the previous one. And I would pop these into the aforementioned "genre boxes".

Unbeknownst to me, Guy Freeman, Executive Producer of the BBC's Eurovision coverage had hit upon the idea of having a newcomer represent the UK at the contest this year. He approached BBC Introducing to explore the calibre of the "unsigned, undiscovered and under the radar musicians" and was guided to the Uploader. And there, amidst a plethora of other talent, he found Molly.

Several conversations, meetings, writing and recording sessions later, Molly unveiled "Children Of The Universe" to her unsuspecting family and friends at a private gig.  Until this point (in March) not even her nearest and dearest knew of the plan for global domination!

And this Saturday, 10th May 2014 Molly will step out to perform in Copenhagen to a world-wide audience in excess of 150 million!

Not bad for the girl who was working in the local shop to fund studio time for the tracks she was uploading.

The moral of the story? Upload your music to BBC Introducing. Where it - and you - could end up, well the sky's the limit.