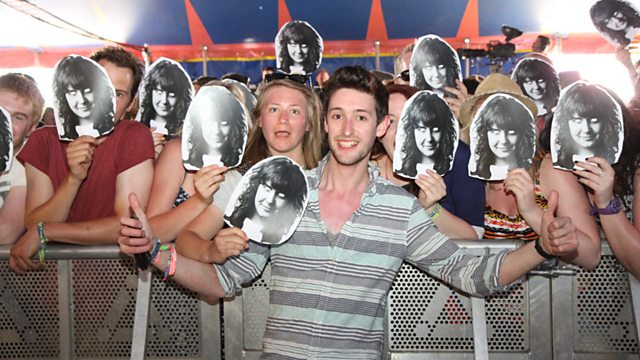 Ally and his Jen Long army at Glastonbury
Ah festival season, the months you can wear shorts, dumb sunglasses or snapback hats that you think you look ace in (cough) and in the case of some BBC Introducing presenters,
get covered in tomatoes live on the telly
. Jen still hasn't explained that fully…
Yip, it's deepest winter, my Glasgow flat is currently being battered by rain and I'm getting all emo for the year that has been. 2013 was, to say the least, pretty massive for us in terms of live music at BBC Introducing and Radio 1; we had our own stages at Glastonbury, Reading & Leeds, T in the Park, Big Weekend in Derry-Londonderry where we ushered in a new wave of future headliners and gave some acts their first experience of being on a bill that big (nostalgic memories of Sam from JAWS' face when he saw how many people were there to see them at Reading... that was fun).
We also watched acts we've supported in the past step up to bigger stages and even bigger crowds - Dry the River at Reading, Daughter at Glastonbury and I bet Calvin Harris wasn't really counting on closing T in the Park's Saturday night when he came in for a session years ago.
ANYWAY, Jen and I thought it be cool to end the year on our BBC Radio 1 show with a look back at the year in terms of live shows in what we're gonna call JEN & ALLY'S LIVE 25 (for no other reason than if we don't talk too much we can fit 25 tracks in our show). 
BUT WE NEED YOU!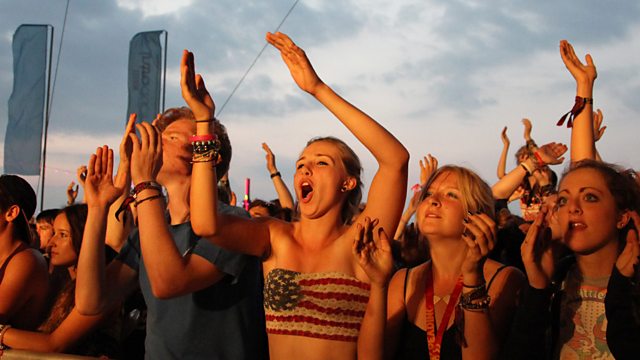 What have been your highlights from our BBC Introducing stage? What have been the best live acts and why? What were the best stories, circle pits or crowd sing a longs? Have a look on this page or our YouTube channel to get inspired.
We'll pick some of your suggestions for the show we're recording on 2nd December, and you can hear our Live 25 show on 30th December on Radio 1 at midnight.
Let us know via Twitter, Facebook or email and we might just tell the nation, on Radio 1, your BBC Introducing Live music highlights from 2013.