Room 94 are brothers Kieran Lemon (vocals), Dean Lemon (drums/vocals), Sean Lemon (guitarist/backing vocals) and their good friend Kit Tanton (bass). Their musical journey began at their homes in Hertfordshire where they uploaded their power pop music to our BBC Introducing show on Three Counties Radio.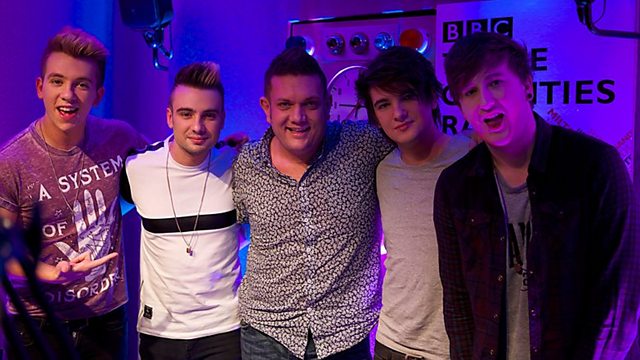 Room 94 with BBC Introducing in Beds, Herts and Bucks presenter Gareth Lloyd
Their music made me feel happy. Their catchy pop was too much for me to hear in an office environment, I had to get out and see them live. So I did. It was at The Hat Factory in Luton in 2009. It was one of their smaller gigs but those who came were extremely passionate about the band. Their energy filled the room and the crowd were hyped. They know exactly how to get their fans excited and the fun they have with their music and at their shows leaves their young audience wanting more… and where do they get it? Online.
"Room 94 are one of the new generation of bands that have utilised the online community to get their music heard", says their manager Gary Raymond.  They are constantly in contact with their fans, from conversing with them about their day to sending them exclusive stuff first. I think any Room 94 fan can say that they feel special and cared for by the band.
They also take on the old school approach of touring, gigging anywhere that would have them, eventually leading to them supporting Lawson and Union J on tour. We got them on for a band takeover on BBC Introducing and they were trending worldwide. They were also trending when they appeared with Matt Edmondson on Radio 1.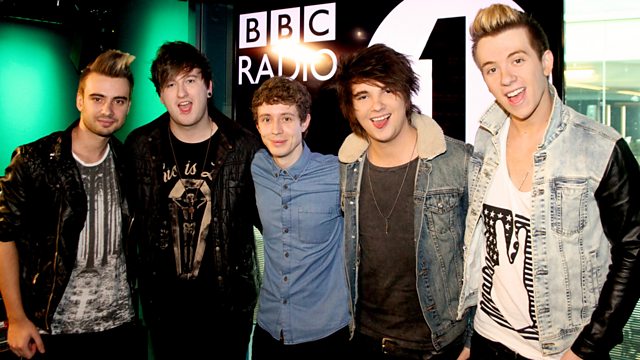 Room 94 with BBC Radio 1's Matt Edmondson
Their debut album is called No Strings Attached and that title sums up their musical journey so far: No label. No Marketing campaign. No pluggers. No budget. A familiar tale for many acts who use the BBC Introducing Uploader, I'm sure. 
BBC Introducing gave the band their first airplay and have played many tracks from their album since; they were quick to thank us for being part of their journey, which was well nice of them.
Of their success, drummer Dean says: "Obviously we would love to be signed to a major label but you can't just hang around and hope it happens... We tour and record music ourselves and we make sure that our fans can access all of our stuff via the internet. We're on Facebook every day and we use Twitter and YouTube, our fans are very much part of the team and we want to involve them with the band as much as we can".
Sounds like good advice to us.