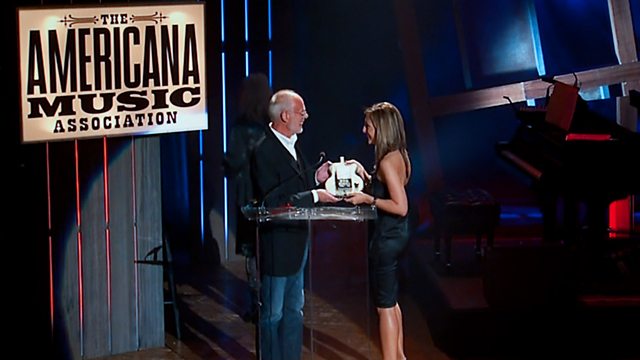 Bob Harris at the Americanas
Howdy Partners!
Next week BBC Introducing is heading to the home of country music & rock 'n' Roll; Nashville, Tennessee. 
For the very first time, BBC Introducing will be at the Americana Music Festival & Conference with three lucky artists to showcase their sounds to a US audience, all hosted by Radio 2's Bob Harris.
The artists selected are:
Blue Rose Code supported by BBC Introducing in London
Emily Barker supported by BBC Introducing In The West  
Eloise Rees supported by BBC Introducing in Oxford 
Blue Rose Code, Emily Barker & Eloise Rees will be joining Bob at the BBC Introducing showcase on Friday 20th September as part of the Americana music festival. Each year, the festival and conference bring together legendary artists, rising stars and industry professionals for four days of music and education. It all takes place in Nashville between September 18-22 gathering together thousands of artists, fans and industry professionals from all over the world.
It's so exciting that BBC Introducing can finally support UK talent in Nashville and give these artists the platform they deserve. With the backing of Radio 2's Bob Harris, the 'UK King of Nashville', who knows what opportunities this showcase could lead to...
Bob spends around four weeks a year in Nashville showcasing new artists and meeting country music legends for his Radio 2 programmes. Speaking about the tie-in with BBC Introducing, Bob said: "I am so proud to be the curator of this wonderful showcase on behalf of BBC Introducing, bringing some of Britain's most creative new talent to the stage in the most vibrant and exciting music city in America."
For those of you at home, highlights from the showcase will be available in Bob Harris's Radio 2 programmes in October. We will also be filming all the sets from the event and making them available to watch on our website.
Keep checking the blog and our Twitter feed for more updates from Nashville next week.
Yee-ha!