This Saturday independent records stores across the UK will take part in the sixth national Record Store Day. The annual event, which was founded in 2007, recognises the importance of physical releases and is ultimately a celebration of music.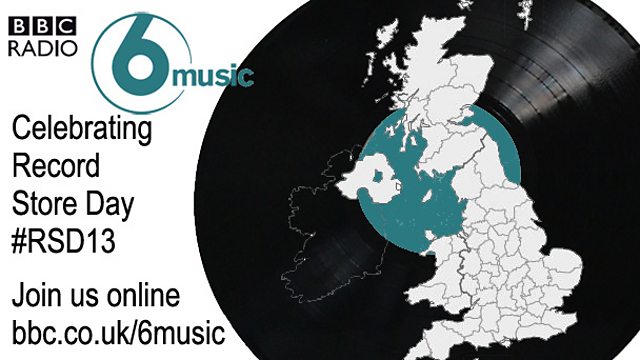 Artists such as David Bowie, Jack White, Pulp and Nick Cave will all be releasing special edition vinyl to mark the occasion. There will also be music events up and down the country with performances from the likes of Frank Turner, Glasvegas and Paul Weller.
BBC 6 Music will be there alongside a whole host of BBC Introducing producers and presenters helping cover the event which spans over 200 record stores.
Reporters from all corners of the UK will be feeding photographs, audio and vinyl fan excitement into the BBC 6 Music blog using social media tools such as Twitter and Audioboo.
We have people in Glasgow, Belfast, Cardiff, Liverpool, Manchester, Bath, Bristol, Brighton, Norfolk, Oxford, Newcastle, York and London. The hope is that it will create a UK-wide feel for this UK-wide event.
So if you want to follow what's happening around the country then follow our blog and Tweet us @BBC6Music #RSD13 to get involved.
Tell us what your favourite vinyl record is, what you'll be buying this year and most of all if you're having fun celebrating Record Store Day.