The third in our series of Past, Present and Future posts (check here for the ones by Glitches and Jay Brown) is by Winterfalle, an artist suggested to us by our show in Jersey and a music project that has only existed for a few months. Here's Sam Falle to explain more...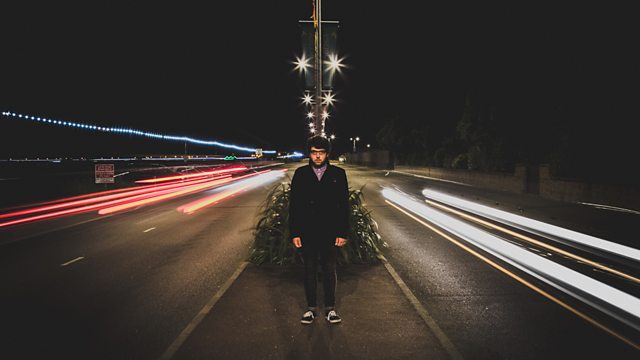 Describe yourself in one sentence: I'm a baritone storyteller from the Island of Jersey who sings about small-town love and small-town loss.
How have you been involved with BBC Introducing in 2013? Since launching Winterfalle in October, I've been interviewed by BBC Introducing Jersey, played on BBC Introducing across England and featured on the BBC 6Music Introducing Mixtape. I've been taken aback by the support – it means a hell of a lot to me.
Highlight of the year? Releasing my debut song, I Know. I recorded it in my bedroom and then we shot the video (below) at home with London-based Jersey filmmaker Todd Macdonald. The video is me and some friends re-enacting the same kind of night we used to have when we were 17 or 18. So that was obviously a bit of a laugh even if the song's about how you can't do that past a certain point and pretend it's cute!
Tell us your three favourite ways to connect with fans, new and old: The music is about a certain time and a certain place - about being young and being in Jersey - but I still want to invite people into that world and I hope it connects with anyone who has ever grown up in small place or in a close-knit community.
I also think people appreciate seeing something a bit different and I want to make a live show that's a bit more theatrical, one that takes in film and poetry and storytelling as much as song.
And I don't ever want to forget the island. It's where I'm from so I want to continue to tell Jersey stories and show people what that place is all about.
What is the biggest challenge facing you in 2014? Making Winterfalle stuff and building an audience while getting by in London. I'm just lucky to work with some really creative and talented mates who are helping make Winterfalle what it is.
Tell us something that will trend in 2014: I think we'll see folk and dance colliding more. You've got guys like Deptford Goth or Forest Swords or my friends in Groves (yeah, some of them are from Jersey too) who have got their single Paperback playing on Radio 1. In a completely different way, you've got Introducing Lancashire darling Tom Hyatt (my mate and rival) reviving a kind of folksy John Martyn-style experimentalism on his track Freefalling. What I really hope is that there'll be a shift away from the sounds of words being more important than what is actually being said. I just wanna hear a good story!
Give us a New Year's Resolution: Make something every day. Oh, and quit smoking. Fourth time lucky, eh?