CBeebies Playtime is an app for the BBC's youngest audience of 0-6 year olds. Available on Apple iTunes, Google Play, and Windows 8 app stores, the app has been downloaded over 2.6 million times since its initial release in August last year.
To keep little ones entertained, the CBeebies Playtime app has seen three exciting games additions, providing access to even more CBeebies favourites. I am very pleased to announce our fourth update – adding the new Swashbuckle Island Adventures game.
Children can join Gem on a Pirate adventure, making their way around the Swashbuckle Island and helping her to win treasure her back from the naughty pirates Cook, Line and Captain Sinker.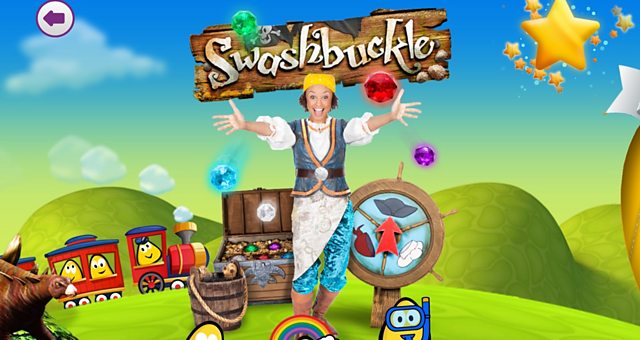 Swashbuckle Island Adventure is based on a traditional board game experience but enhanced for mobile or tablet devices. Each roll of the dice activates an assortment of hidden surprises: little ones might discover a pirate-y joke with a 'Barrel of Laughs', find and collect items for the 'Ships mess' or receive a 'Message in a Bottle' to move back or forward along the board.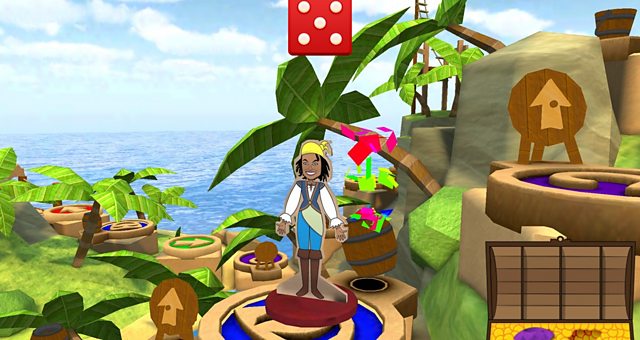 As you travel around the board with Gem, users will also encounter four individual mini-game squares; each an opportunity to help win back one of Gem's jewels. If successful, they will receive the ultimate reward and (replicating the TV show) be able to make one of the three naughty pirates walk the plank into the sloppy ship's mess!
This new Playtime app game addition is designed to support multiplayer functionality, so children can have fun playing together as a team, with family and friends or by themselves easily. We hope they will enjoy this game as much as we enjoyed making it for them!
Wait! There's even more fun to be had! Our popular Playtime 'Make a Picture' game has received a 'Show Me Show Me' makeover! Now children can: have fun, and expand their imaginations by creating beautiful pictures to frame and save.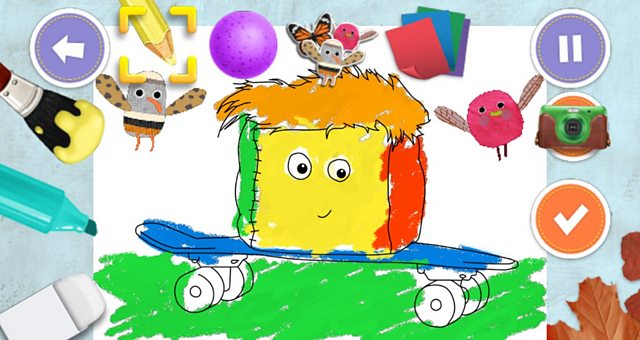 • The 'Make a Picture' game was added to CBeebies Playtime in Nov 2013. Designed to inspire imagination and creative play, this has been one of the most popular games in the app with over 10 million plays this year.
• 'Andy's Dinosaur Adventures' was the last game we added to CBeebies Playtime in February 2014. Since launch it has performed very well achieving over 7 million plays since launch.
• A constant favourite with our young audience is the Something Special, Paint Pop game with 4.6 million plays in the last 3 months alone.
Insights
CBeebies Playtime has been played over 13 million times at an average of nine minutes each time over the last three months.. That's over 117 million minutes of CBeebies Playtime fun enjoyed by little ones across the UK, giving us lots of valuable feedback and insights into what our audience like and how they use the app. Peak access tends to be between 4-8pm (or more specifically 6-7pm) during a weekday, with peak times at the weekends being between 8-10am.
What's next
Many of you have told us what you and your children love about the app, what their favourite game is and what you'd like more of. We love hearing your stories and are always interested in your suggestions so please do get in touch. We have some more exciting CBeebies Playtime updates coming soon and we can keep you updated with the latest on this blog and on the CBeebies website.
Chris Walter is Assistant Content Producer, CBeebies