Hi, I'm Mark Channon, executive product manager of what we call Personalisation and Social. We're a friendly bunch with a passion for all things err… personalised and social.
Over in sunny White City we have been working on a number of features to make BBC Online more personalised such as the ability to add favourites in BBC iPlayer Radio.
For the moment, I wanted to briefly let you know how we are making it easier to share news articles, recipes and blog posts to your social network of choice.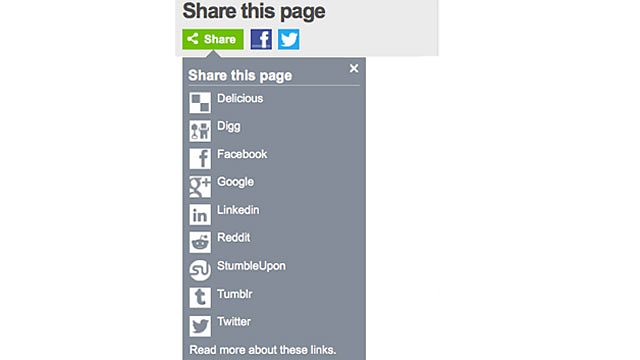 You will find our share box across most of the BBC already, whether on
BBC iPlayer
,
News
,
Sport
,
Radio
,
Weather
or
Food
.
As of today you can now use our share plugin for easy sharing to Google+ and LinkedIn which join our current line-up of Facebook, Twitter, Delicious, Digg, Reddit and StumbleUpon.
Users of Google+ and LInkedIn can now also benefit from easier sharing with just a couple of clicks.
You can read more about how we decide which services best fit our list on the BBC help pages.
Since you're still reading I'm guessing you may have an interest in what we plan to do in the future. If so, please give us some feedback in the comments section below.
What could we offer that would make it simpler and easier to share BBC content? A share button personalised so 'you get to choose' where to share? Simple sharing on all your devices? Be as creative as you like and let us know your thoughts.
Mark Channon is executive product manager for BBC Personalisation and Social.