We've got something for everyone coming up on Red Button this week. Music fans can join Brit Award-winner Emeli Sandé in concert, sports enthusiasts can continue Six Nations fever as we bring you highlights from the tournament, and if your kids are not ready to go back to school just yet, then make sure you press Red for the Dumping Ground interactive quiz. Enjoy!
Emeli Sandé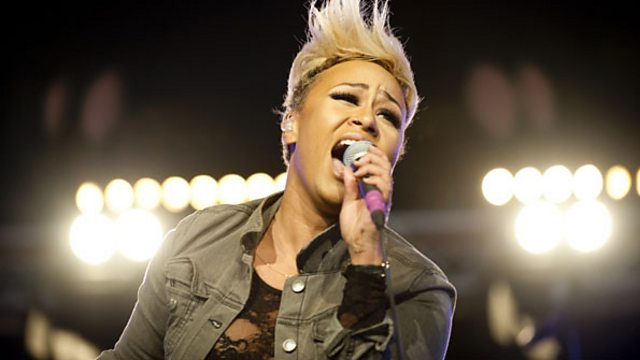 Watch Brit Award winner and star of the Olympics ceremonies Emile Sandé give an electrifying performance for an intimate audience at the BBC Radio Theatre.
Available on all platforms: Thu 28 February, 7.30-9.30pm; Fri 1 March, 9pm-12.45am; Sat 2 March, 4-6am
The Sound and the Fury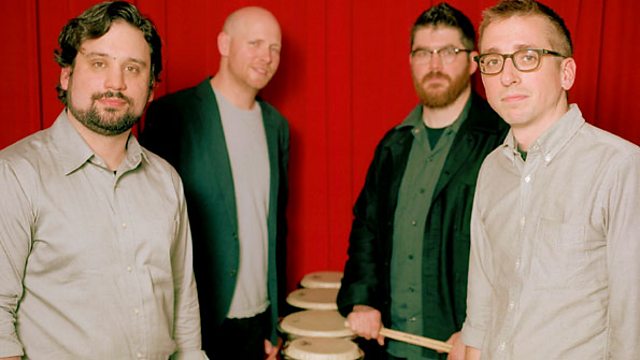 Watch full performances from ensembles including the London Sinfonietta filmed especially for BBC Four's The Sound and the Fury: A Century of Modern Music season. This week features music by John Cage, Morton Feldman and George Benjamin. Watch the programme exploring how the last 100 years have changed music, and then press red to see the special performances in full.
Available on all platforms: Tue 26 February, 10pm-6am; Wed 27 February, 6-7am, 9.45pm-6am; Thu 28 February, 6-7am, 9.30pm-6am; Fri 1 March, 6am-7am, 1.30-2.30pm; Sat 2 March, 12.45-4am
Dumping Ground Quiz
If your kids have been enjoying CBBC's drama The Dumping Ground then they'll love The Dumping Ground Quiz hosted by Tyler and Carmen. There are 11 questions to test their knowledge, simply answer by pressing the coloured buttons on the remote control. So press red and get them involved!
Available on Sky/Freeview only: Mon 25 February, 7am-7.30pm; Tue 26 February, 7am-6.45pm; Wed 27 February, 7am-7.30pm; Thu 28 February, 7am-7.30pm; Fri 1st March, 7am-12.00pm, 2.30-7.00pm
4 O'Clock Club 
Get your youngsters to grab their sandwiches and do up their ties because CBBC Extra is going back to school! Press Red to join Cel and Hacker as they introduce a wealth of visual goodies celebrating the return of CBBC's The 4 O'Clock Club!
They can see what happened when Hacker visited The 4 O'Clock Club's home, Elmsbury Academy, in search of some new additions for his imaginary talent agency, catch up on some totally cool character profiles and watch an exclusive sneak peek of a never-before-seen episode!
Available on all platforms: Sat 23 February, 7am-2.30pm; Sun 24 February, 12-1pm
CBeebies Red Button
CBeebies Red Button welcomes younger viewers and grown-ups with a sense of adventure to the big, bright and fun world of CBeebies interactive!

Your children's favourite characters are at the heart of the interactive TV experience. Satellite and digital terrestrial viewers will have slightly different offerings from one another. This has enabled the Red Button team to offer the best games tailored to each system.

CBeebies Red Button is available on the CBeebies channel. Visit the CBeebies website to find out more.

Available on Freeview and Sky only
BBC Sport

Catch up on all the latest Sport here on Red Button. This week's sporting highlights include:
Rugby Union: Six Nations highlights
Skiing: Women's Super Combined
For the latest information refer to the BBC sport website and Red Button schedule.

 **Note all Red Button times are subject to change at short notice**
Red Button digital text changes
We have recently made some changes to the BBC's Red Button text services. We performed some technical work behind the scenes to remove the final parts of the publishing processes still powered by the recently discontinued Ceefax service.
We've tried to keep any changes to the public service to a minimum, but there will be some alterations to the content provided. Details of the changes are listed on the Red Button service on p998.