Hi everyone. Today was the BBC Online Briefing, a chance for the BBC to share what it's doing in all things digital with the wider industry.
Over the next couple of weeks we will be making videos from the day available on the blog so you'll be able to check out what speakers from different departments of BBC Future Media presented.
I was in the Radio Theatre tweeting key quotes and pictures from the talks and sessions as well as collating others tweets and activity from participants on our Live blog.
Below are some of the highlights from the different sessions.

From director of Future Media Ralph Rivera's Keynote speech: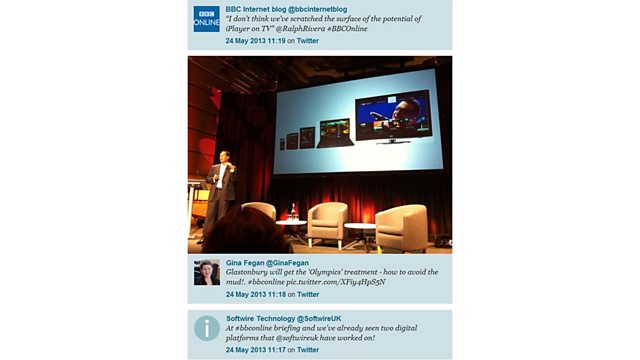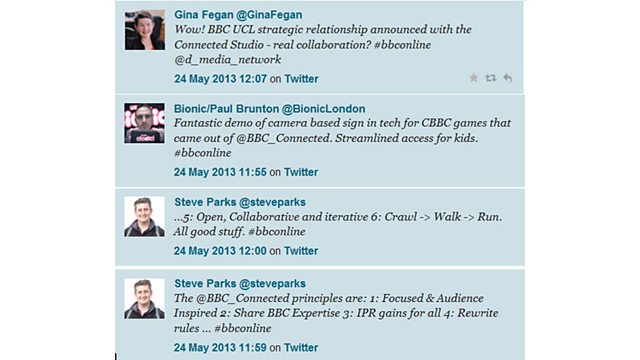 From the session CBBC & CBeebies and the Evolution of Games with product lead Patrick Healy and senior product manager Simon Lumb: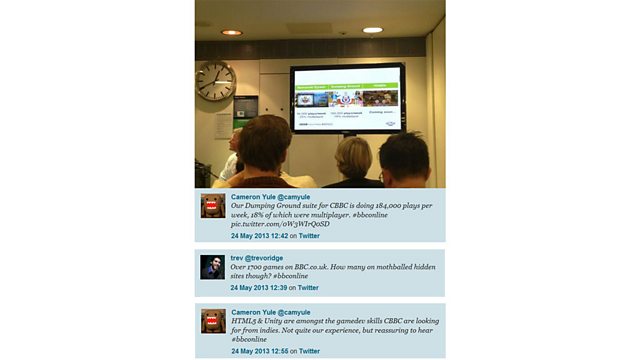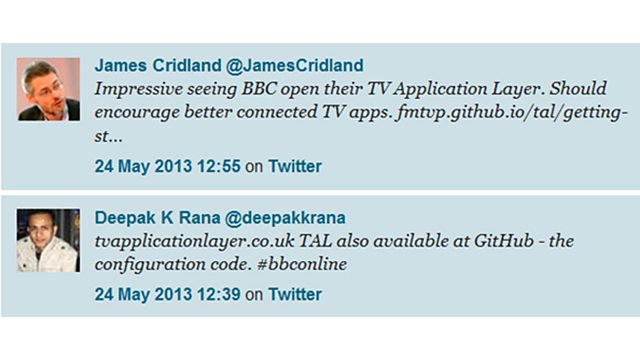 From TV, PC, Mobile and Tablet: Reaching Viewers in the Four-Screen World of 2016 presentation with Julian Dickens: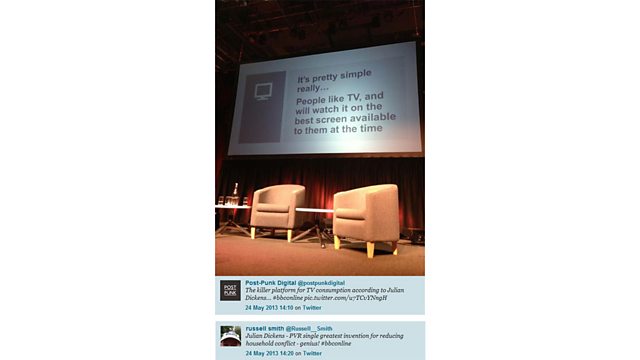 From the Q&A with Ralph Rivera and director of Business Development Jane Weedon: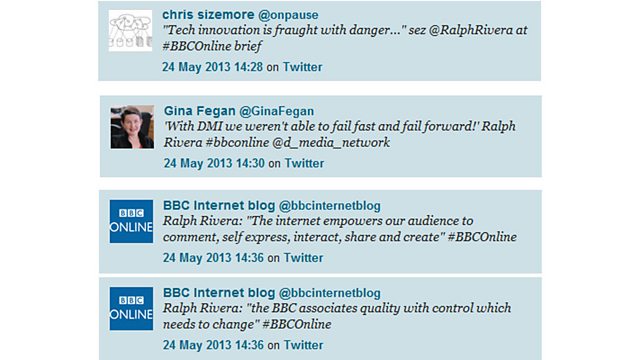 You can see more tweets from the day on the Live blog or the Internet blog twitter feed @bbcinternetblog and check back next week for the first of the videos.
Eliza Kessler is the content producer on the BBC Internet blog.