In recent days we have launched our new market data service under the Business section of BBC News Online. There are multiple reasons for making this change, not least the need to provide an improved user experience that could be accessed on all devices and browsers and by users with specific accessibility needs.
When BBC News Online was transitioned to a responsively-designed website back in 2012, market data pages were sadly left behind meaning that the service provided a very poor user experience on anything other than a desktop device, and was very difficult for the BBC to maintain or improve due to an outdated codebase. In addition, the previous market data pages were hosted on servers and by a data centre that were fast becoming defunct and in dire need of replacement; indeed, we were experiencing regular outages causing loss of service to our audience that we were unable to address in a timely fashion due to the ageing of the market data hardware and software.
Finally, BBC News is a news organisation and not a data provider, yet our old market data pages provided no news context for the data movements on display. As such, it was imperative that we build a new market data service that is hosted on the Cloud, is responsive to users' devices, and does a better job of providing our general public audiences in both the UK and abroad with key information on market movements and the news behind them.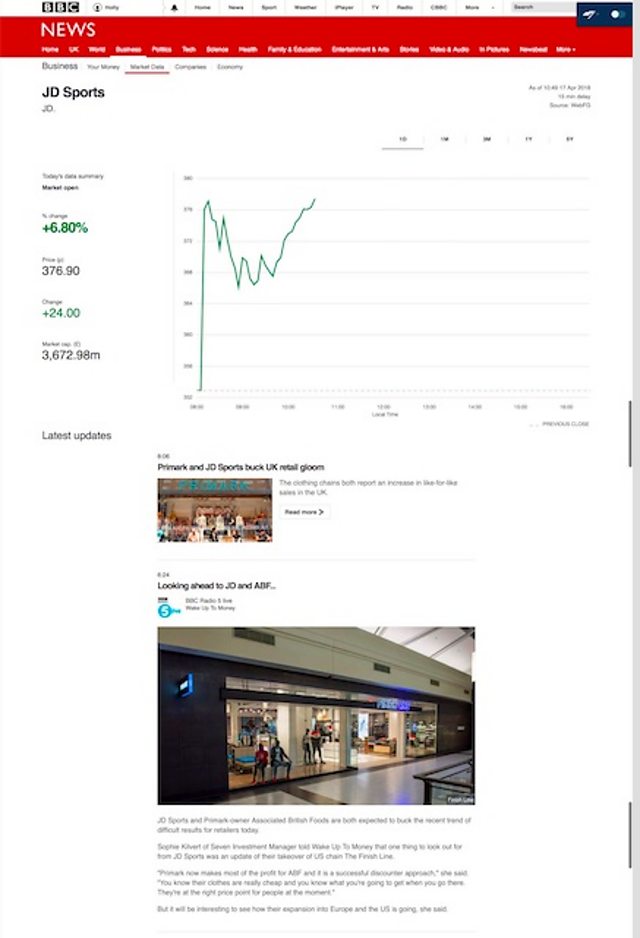 In making such changes we have consolidated the number of market instruments that we offer data on in order to bring audiences an editorially-led experience that focuses on those entities that are newsworthy and drive the markets. In short, this means our broad audience now benefits from an improved user experience albeit covering a scaled-back amount of market data and related pages. This simplified offering ensures market data is explained through our editorial, and our editorial is illustrated by our data.
The new market data section ensures our audience can access market data information on all devices, in a fully responsive design, with interactive price charts across a range of time periods, and supported by BBC Business editorial. As part of the project to refresh our market data service, we have launched new pages on more than 500 popular company shares, and provided our Business editorial team with the ability to create new company share price pages in minutes as the news agenda demands.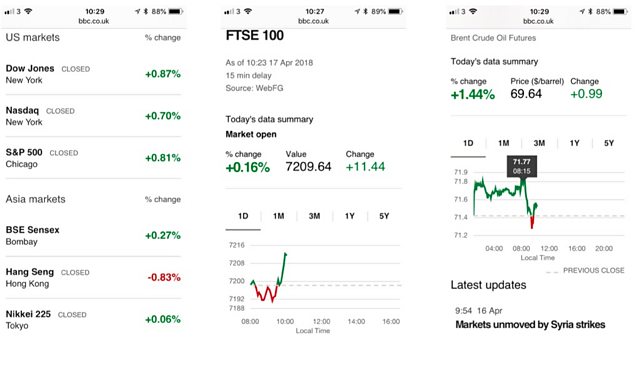 Accompanying the share price data and company news are 15 major global index pages covering the UK, Europe, US and Asian markets, five commodities pages providing information and news on global oil, gas and gold prices, and pages on four of the world's main currencies, namely pound sterling, the euro, the US dollar and the Japanese yen. A quick overview of all this data and the day's upward or downward trends is provided on an overview page.
Clicking on any item in the overview table, or searching for a share price in the company search box, presents the user with a dedicated page to that company, currency, commodity or market that features a detailed chart covering data movements over the current day (intraday pricing), the past month, the past three months, past year and past five years for comparison purposes.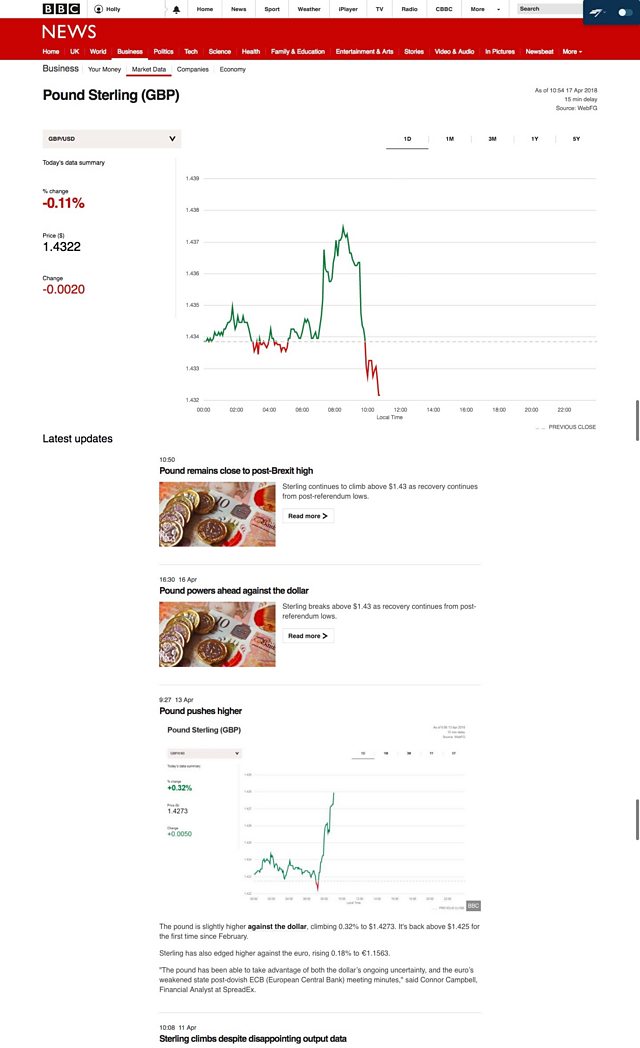 Having launched the first iteration of this new market data service, we are now building a Company A-Z page, investigating ways to make the interactive nature of our new pages more obvious, considering the introduction of top share price risers and fallers as well as sector listings, and working on a new editorial tool that will enable our journalists to more easily embed a range of market data within stories.