Hello, I'm Ryan Thomas Hewitt – Business Analyst for the BBC Sport apps.
Today we're excited to announce that the BBC Sport apps now support larger tablets, including the iPad , Android tablets over 7" and Kindle Fire 8.9" devices.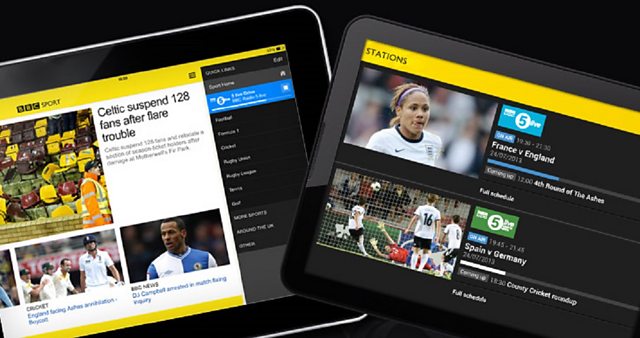 BBC Sport app on larger tablets
When we first launched the apps almost one year ago, we focused on developing an experience for smartphones (iOS and Android) that could also be used on smaller tablets (Android and Kindle Fire 7" devices).These devices are typically used on-the-go, which was where the greatest audience need for a BBC Sport app lay.
For example, at the time of launch, mobile accounted for a third of BBC Sport's total traffic, rising to over 40% at weekends and peaked at 45% on Saturday afternoons, as users accessed live scores and results while out and about.
For larger Android tablets and iPads, the recommendation was to access content via the BBC Sport website as it looks great on larger screens.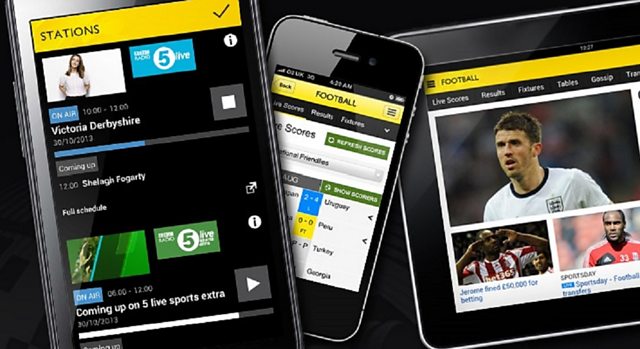 BBC Sport app on mobiles
Since then, the market for tablet devices has grown significantly and the number of people accessing BBC Sport content via tablets has increased – now making up 16% of total BBC Sport traffic, up from 10% a year ago.
It also became clear from user feedback (via email , app reviews, Twitter etc) that people wanted the same 'native' functionality they enjoyed in the smartphone app, on their larger tablets.
As a result, we've decided to optimise and scale up the BBC Sport app for this growing number of tablet users. This allows them to benefit from the native Quick Links customisation and a range of other features we've added over the last few months, including:
- The ability to add your favourite football teams & sports to the Quick Links section
- Native playback of BBC Radio 5 live and 5 live sports extra
- iOS 7 and Android KitKat support
And with a packed calendar of live sport ahead of us in 2014, we have plans to introduce even more native features. As ever, I'm keen to get your feedback on the app and hear what features you would like to see on mobile and tablets in future so please leave a comment.
Ryan Thomas Hewitt is a Business Analyst in News and Knowledge, BBC Future Media
Related links
BBC Sport – iPhone/iPad app
BBC Sport – Android app
BBC Sport – Kindle Fire app