We've a dramatic week on Red Button with a powerful Casualty special, a new mystery man for Bianca on Albert Square and magical adventures from Wizards vs Aliens. We've also got Paul McCartney in concert along with highlights from the 1Xtra Live concerts, plus coverage of the One Man and His Dog sheep dog trials and comedy with The Wrong Mans. There's also a packed schedule of sport with international rugby union and league, Formula 1, football, cycling and squash.
Casualty: Scars and Nightmares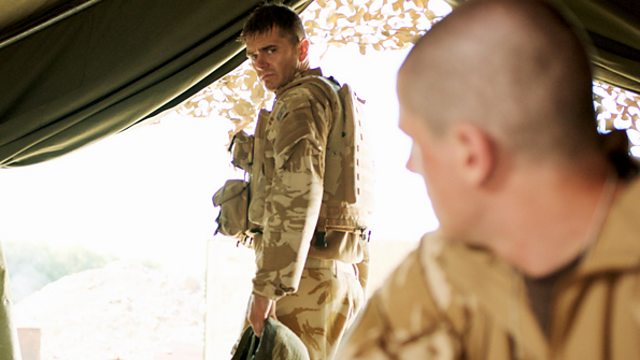 Paramedic Iain remembers his time in Afghanistan
The latest Red Button special follows on from revelations in the BBC One show about a traumatic event experienced by paramedic Iain in Afghanistan.  He has now received a request to visit a fellow former soldier with whom he served and persuades Sam to accompany him.  They are surprised to discover that he is not in a veterans' hospital, but a rehabilitation centre for veterans suffering from post-traumatic stress disorder. Sam and Iain are both forced to confront the realities of this destructive condition and in doing so, the bond between them deepens.
Available on all platforms 
Sat 2 Nov, 10-10.35pm
EastEnders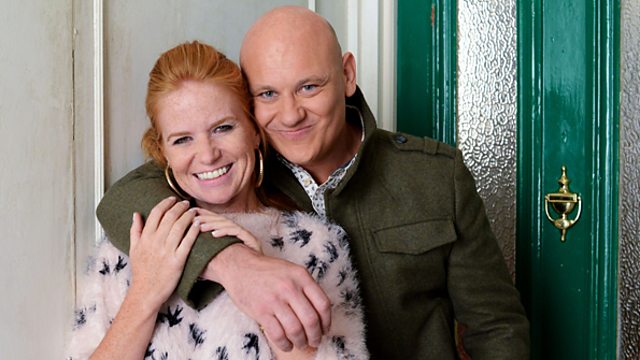 Bianca with her new man Terry
Thrust together by a twist of fate, Bianca and her new man, Terry, tell very different stories of how they both met by saving each other's lives, and who fell for whom. We may never know the true version of events, but are the new couple prepared for life back in Walford together? The episode stars Patsy Palmer as Bianca Butcher and Terry Alderton as Terry Spraggan.
Available on all platforms
Fri 8 Nov, 8.25pm-Midnight
Radio 2 in Concert: Paul McCartney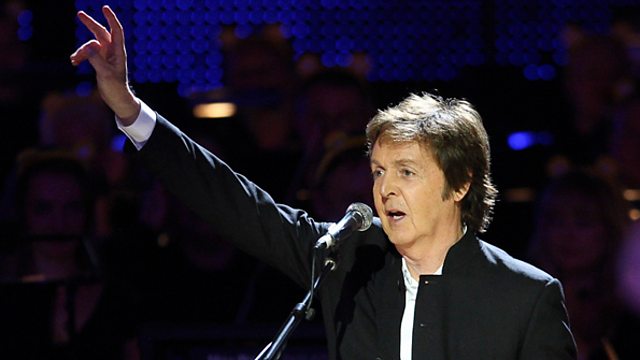 Paul McCartney
Radio 2 in Concert presents an intimate recorded concert from Maida Vale performed by Paul McCartney on the Red Button. The legendary ex-Beatle will be playing classic tracks and songs from his latest album New.
Available on all platforms
Thu 7 Nov, 6.55pm-Midnight

Fri 8 Nov, Midnight-8.25pm
Wizards vs Aliens Extra
To celebrate the return of hit series Wizards vs Aliens, CBBC's Chris and Dodge conjure up a magical behind-the-scenes special that is truly out of this world. Sit tight and enjoy the ride with Wizards vs Aliens Extra, only on the Red Button.
Available on all platforms
Sat 2 Nov, 7am-2.30pm
Sun 3 Nov, Noon-5.30pm
Countdown to the Rains
Join Kate Humble and wildlife cameraman Simon King from their camp by the oasis. Picking up on the highlights of Africa's Last Oasis: Countdown to the Rains, they will answer viewers' questions and talk to experts about the impact of the drought. The programme features many animals' struggle for survival and learns which species are thriving.  Kate also learns about some of the complicated camera techniques used to capture the footage.
Available on all platforms
Sun 3 Nov, 8.55-10.25pm
Tue 5 Nov, 12.15-4am
One Man and His Dog
For the first time, Countryfile is home to the BBC's One Man and His Dog competition showcasing the time-honoured skills and traditions of sheep dog trialling. The very best sheep dogs and their handlers from England, Ireland, Scotland and Wales will compete to become champions of 2013. Matt Baker takes to the commentary box to take us through all the trialling action. 
Available on all platforms
Sat 2 Nov, 1-7am
The Wrong Mans
Get exclusive extra content from new comedy thriller The Wrong Mans on Red Button. Each week, town planner Noel Ward will release a new dossier of evidence against his colleague Sam Pinkett. Press Red for the Noel Truth or catch up at www.bbc.co.uk/thewrongmans.
Available on all platforms
Sun 3 Nov, 10.25-11.30pm
1Xtra Live Highlights
Join 1Xtra Live's four-day celebration of the best in live RnB and hip-hop with artists including Rudimental, Sean Paul, Sub-Focus and Robin Thicke.
Available on all platforms
Mon 4 Nov, 8pm-Midnight
Tue 5 Nov, Midnight-12.15am, 4-6am, 6pm-Midnight
Wed 6 Nov, Midnight-2pm, 3pm-Midnight
Thu 7 Nov, Midnight-7pm
This week's sport highlights
There's a packed sport schedule on Red Button this weekend with action from the Rugby League World Cup and the rugby union clash between England and Australia. We'll also be at the World Championships in squash, cycling's World Cup, the Abu Dhabi F1 Grand Prix and there will be football updates. For a full list and times of sport coverage on Red Button see the BBC Sport website.
Please note times are subject to change. 
Keep up with all the latest news by following us on Twitter @BBCRedButton