A varied and exciting smorgasbord of musical delights on the Red Button this week.  Yes, it's Eurovision in all its glory with Radio 2's Ken Bruce giving his take on the proceedings.
Radio 1's Big Weekend begins on Friday in Derry-Londonderry, this year's City of Culture and lovers of all things gardening-related can tune into the Chelsea Flower Show for commentary from designers and a tour of the show gardens.

Eurovision Song Contest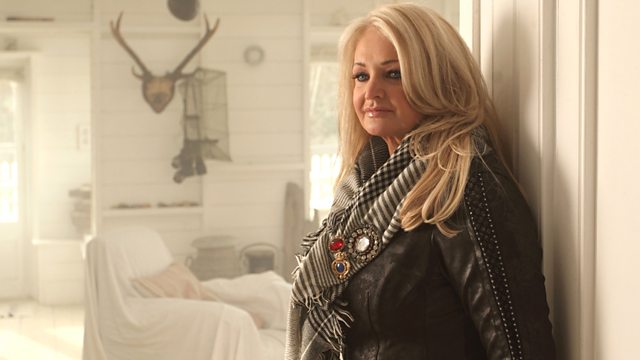 Bonnie Tyler

It's that time of year and once again viewers can press the red button during Eurovision for an interactive experience including sing-along onscreen lyrics in both English and the native language and an optional alternative commentary from Ken Bruce on BBC Radio 2.  We'll also be displaying some of your comments and Eurovision party photos from Facebook, Twitter and SMS*. Please use #bbceurovision and visit bbc.co.uk/eurovision for more.
*See bottom of blog for terms & conditions
Available on Freesat/Sky/Virgin Media/Freeview
Sat 18 May, 7.55pm-11.:15pm

RHS Chelsea Flower Show 2013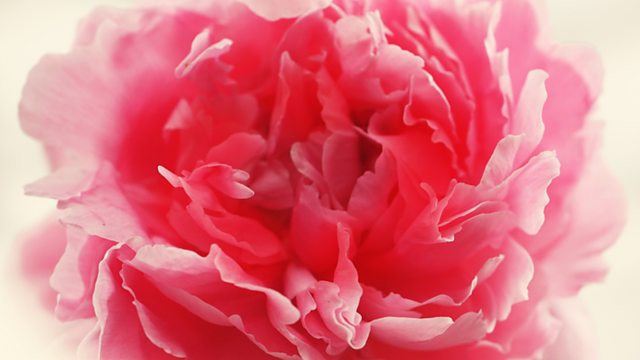 RHS Chelsea Flower Show

Toby Buckland hosts the BBC's Red Button giving tours of some of this year's larger show gardens,including detailed commentary from the designers on the inspiration and motivation behind their spectacular designs. 
In addition, horticultural haymakers Tom Hart Dyke and Christine Walkden will be sharing tales from the vast treasure trove that is the Great Pavilion, speaking to the passionate exhibitors who have been working for weeks, months and sometimes years in preparation for the week-long floral extravaganza.
Available on Freesat/Sky/Virgin Media/Freeview
Mon 20 May, 12.00pm-6.00am
Tue 21 May, 6.00am-2.15pm,  5.50pm-6.00am
Wed 22 May, 6.00am-6.00am
Thu 23 May, 6.00am-10:.5pm
Fri 24 May, 4.00am-6.00am, 6.00am-11.00am, 12.00pm-8.00pm
Sat 25 May, 2.15am-6:00am

Radio 2 In Concert - Rod Stewart
Available on Freesat/Sky/Virgin Media/Freeview
Sat 18 May, 6.00am-11.20am, 7.00pm-7.55pm
Sun 19 May, 10.30pm-1.00am

Dr Who
Available on Freesat/Sky/Virgin Media/Freeview
Sat 18 May, 5.00pm-7.00pm

Antiques Play Along Quiz
Sun 19 May, 7.25pm-8.30pm

R1 Big Weekend 2013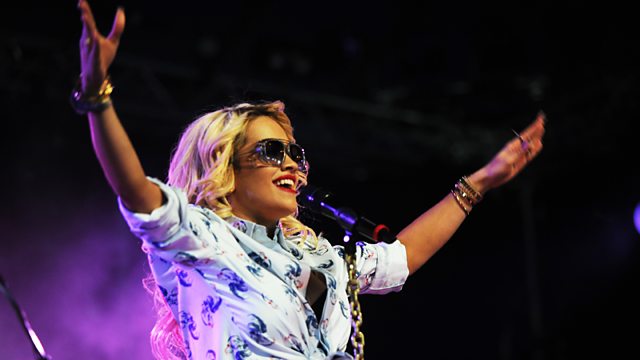 Rita Ora to play Radio 1's Big Weekend in Derry-Londonderry

Radio 1's Big Weekend is live from Derry-Londonderry. On Friday 24 May, press the red button between 8pm and 2am – to watch bands from the Main Stage and 1Xtra Arena. You'll see Maverick Sabre, Aluna George, Rudimental, Dizzee Rascal, Angel Haze, Katy B, Chase & Status, Rita Ora, J. Cole, Wiley and A$AP Rocky - and the Main Stage Headliner is Calvin Harris.
Available on Freesat/Sky/Virgin Media/Freeview
Fri 24 May, 8.00pm-2.15am

Sport
Football Focus – Last day of the season. (Who will take 4th spot?)
Diamond League action from Shanghai – Team GB medalists Greg Rutherford and Robbie Grabarz are in action.
MotoGP – MotoGP qualfying session and the Moto2 and Moto3 races live on the Red Button from Le Mans.
For the latest information, refer to the BBC Sport website
Please note all Red Button times are subject to change at short notice.

Eurovision Song Contest Terms & Conditions
By sending a message, sender agrees: (i) to allow the BBC to publish the comments and pictures, in any relevant platform; (ii) that the sender has obtained consent from all individuals appearing in any photos for the photo to be used by the BBC; and (iii) that the sender and (ie not a third party) has the right to publish such picture.
The BBC reserves the right to select only some of the messages and pictures for publication. Messages or pictures of indecent or offensive nature will not be considered.The BBC accepts no responsibility for any technical failure or malfunction which could result in a message being lost or misrouted or a billing error by the mobile operator.The personal data about you will be processed in accordance with the Data Protection Act 1998. For further information on how the BBC deals with personal information, please see bbc.co.uk/privacy
Please obtain bill payer's consent before sending the SMS. If you are under the age of 16, you must obtain your parent's permission before submitting your comment/photo.
No images of children under 13 (or appearing to be under 13) will be shown.
The BBC may need to edit your contribution for technical or operational purposes.