Music fans are in for a treat on Red Button this week as Justin Timberlake performs his big hits and tracks from a new album in the Live Lounge, and we also join Hugh Laurie as he examines the influence of the blues on pop music. Then at the weekend you can catch the F1 Highlights from Singapore and the World Cycling Road Championships.
Hugh Laurie's Blues Changes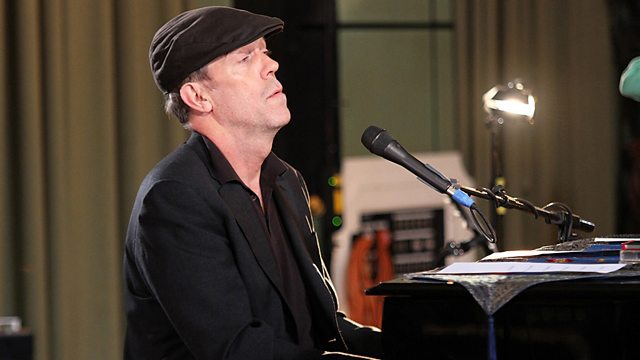 Hugh Laurie's Blues Changes
Actor, comedian and musician Hugh Laurie with his acclaimed Copper Bottom Band examines the ways in which the blues has influenced the types of music that we listen to today.
Monday 23 September, 7:25pm-4am
Radio 1 Live Lounge
Don't miss Justin Timberlake  exclusively for the BBC at the legendary Radio Theatre in this BBC Radio 1 Live Lounge special, performing his classic songs, tracks from a new album and an amazing Jackson cover.

Friday 27 September, 6am-7:30pm, 10pm-6am
Radio 3 Live In Concert
Join the BBC Concert Orchestra from Monday as they play European film music, including excerpts from The Artist and Les Miserables, together with music composed by Maurice Jarre and Ennio Morricone, live from the Watford Colosseum.
Saturday 21 September, 12pm-2:30pm
Sunday 22 September, 12pm-1:30pm
The Wrong Mans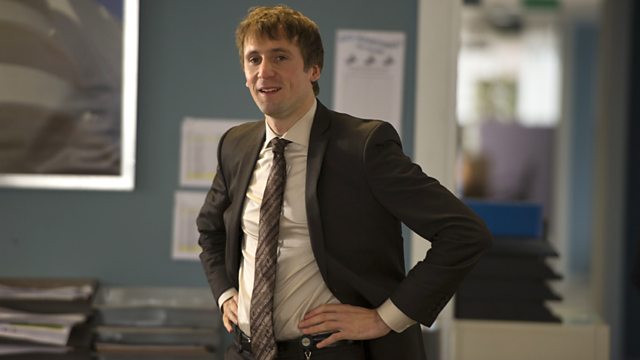 The Wrong Mans
Get exclusive extra content from new comedy thriller Wrong Mans on Red Button. Each week town planner Noel Ward will release a new dossier of evidence against his colleague Sam Pinkett. Press red for the Noel Truth or catch up at www.bbc.co.uk/thewrongmans

Tuesday 24 September, 10pm-4am
Wolfblood Extra
CBBC's hit drama series Wolfblood is back, and BBC Red Button celebrates its return with an exclusive behind-the-scenes special. See how the programme is filmed, watch interviews with all the cast and get an exclusive on-set report from Dodge as he sniffs out all the Wolfblood gossip.
Also from CBBC, there's a blog from presenter Chris, horoscopes and jokes to make you laugh.

Saturday 21 September, 10:55am-12pm
Sunday 22 September, 6:10pm-7:55pm
Elton John
You can still catch highlights of Sir Elton John's special concert for BBC Radio 2. The music legend performs hits from his back catalogue as well as new tracks from his 30th solo album, The Diving Board, in an intimate gig recorded at London's BBC Radio Theatre.

Wednesday 25 September, 4am-6am, 6am-12:15pm, 1:40pm-7:30pm, 10pm-6am
Thursday 26th September, 6am-12pm, 1pm-9pm, 9:30pm-6am
Antiques Roadshow Play Along

Demonstrate your knowledge of antiques by playing along with Antiques Roadshow. Our valuation game is simple, fun and free to play. Consider each of the objects featured in the programme, select an option before our experts give their valuation and see how many you get right. 
The play along is not available on Virgin TiVo but remember you can also download the BBC's free mobile play along app.
Available on Sky and Freeview

Sun 22 September, 7.55pm-9pm
This Week's Sport Highlights
There's a busy sport schedule on Red Button this weekend with highlights from the F1 in Singapore and live action from the World Cycling Road Championships. For a full list and times of sport coverage on Red Button see the BBC Sport website. Please note times are subject to change.
And don't forget, you can get more information on BBC Red Button services here and you can keep up with all the latest news by following us on Twitter @BBCRedButton.