Hi I'm Peter Rippon, Editor of the BBC Online Archive.
We are holding a Connected Studio event in January to explore the best ways to unlock, and allow our audiences to explore, what is often seen as the BBC's greatest untapped resource, its vast archives. The event will focus specifically on the News archive. It is being held jointly in London and Belfast.
The News archive is a unique video, audio and scripted account of how the BBC has reported the world since 1924. Journalists like me believe we can combine the archive and digital technology to create new and powerful forms of public service storytelling. We can connect the archive to events happening now, and to News being consumed today, in a way that audiences routinely see the world with more knowledge, understanding and sense of their place in it. We can also harness the emotional power of archive to connect with audiences on a much more profound level. It is inherently very social and shareable.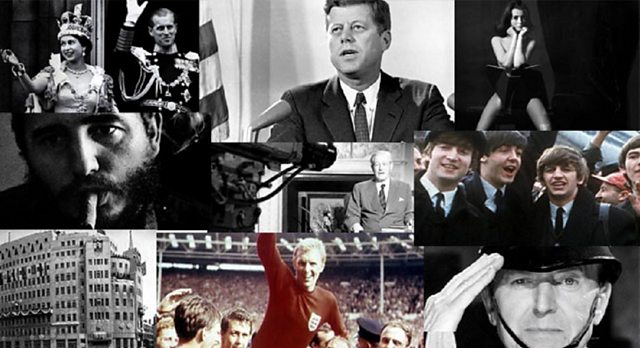 The News archive is a unique account of how the BBC has reported the world since 1924
But how do we do it? It is a fascinating technical, UX and creative challenge. We can't just digitise everything and hope people consume it. We need to do it in a way that allows us to create fantastic experiences and tell compelling stories, with all the surprise, revelation and delight we can.
We have set out the challenge in more detail in an Innovation Brief(PDF). If you think you can help get in touch. Connected Studio is open to a wide variety of Digital agencies, freelancers and Start-ups with a focus on creative or technical and whether you've worked with the BBC previously or not doesn't matter.
The Creative challenge is:
1. Memory lane
We know that nostalgia drives discovery. It starts with a photograph, or one of those 'do you remember….' conversations. How could we tap into memories and help audiences to renew or build their own version of how it used to be?
2. The bigger picture
If you were a content maker or journalist with access to a digitised news archive, how would you want to present it? In what ways could we use archive content to give audiences a more complete view of the story?
3. An invisible line
Everything that happens today is connected to previous events, and to people who may have made the news at some point in the past. What digital approach can we offer to present that news from the past in a way that connects to now?
4. Know thyself
How can the BBC's view of events that happened in the past help me to understand where I'm from? What were people in my area doing 50 years ago? What was happening when I was a kid? How can we deliver archive content so that it 'contextualises' life?
5. Serendipity
We don't necessarily know what we're interested in until we start looking around, following unanticipated links or connections, and enjoying the unexpected along the way. How could we feed this rich content into those places where people search and share?
Peter Rippon is Editor of the BBC Online Archive