Testing: BBC Future Media hosts The Defectives!
On the evening of Thursday 15th May, the Platform Test team in Future Media hosted The Defectives. The Defectives is a North West Testing community that run regular, free events for anyone interested in Software Testing to get together for an evening of fun, networking and learning.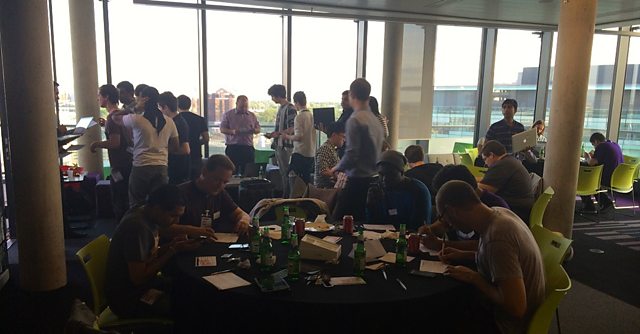 The Defectives event in full swing at BBC North
BBC Future Media were delighted to co-host the latest event here at our BBC North offices in MediaCityUK.
Events usually have a competitive element where attendees get together into small teams to competitively test online products, only revealed on the night, to find as many defects as possible within an hour. Teams are awarded points based on the severity of the issue reported and at the end scores are announced, winners congratulated and fun prizes awarded.
We had around 50 attendees at the event, from across varying local organisations and industries. The theme of the competitive test exercise was 'TV Catch-Up' where teams had a choice of Testing BBC iPlayer, ITV Player, 4OD or Five Demand on any platforms of their choice (Desktop, Tablet or Phone). From one hour's testing over 500 defects were discovered and logged. The winning team was from Barclays with a total of 134 points.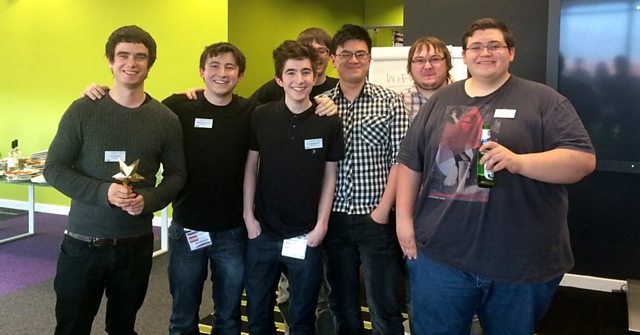 The winning team
Lots of fun was had, techniques and approaches discussed and new people were met. It was a great night all round! 
More details of how to join the Defectives and future events can be found on their website.
Paul Rutter is Test Manager, Mobile, Test Platforms, BBC Future Media