Hi everyone
You may have noticed that we have a new 'recently commented' module to the right hand side of the blog page. This updates automatically when a new comment is added to a post and means it's easier to spot when new questions, comments or feedback requests are added.
Now the module has gone live we will be extending the length of time posts on the blog are open for comment to a month. I hope that this extended window for commenting will help the blog stay relevant and better reflect your opinions and feedback.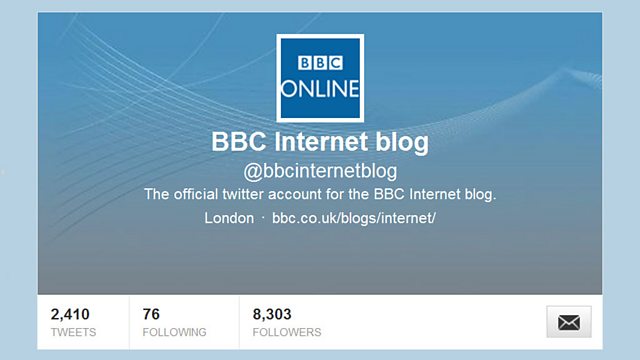 @bbcinternetblog

We are also making changes to our Twitter accounts. We currently have two Twitter accounts:
@bbcinternetblog where we tweet our own posts and other blogs and related content from within the BBC and @bbcinterntlinks where we tweet news articles and other BBC Online related content and conversations from external sites.
You can see the tweets we send out from each account on the Twitter module just below the new recently commented box on the right hand side of the blog page.
When we first opened our twitter accounts roughly three years ago it made sense to have two accounts differentiating between external and internal content. But now we are using the Twitter module as a way of exposing links and stories on the blog, having two accounts is confusing.
The world of Twitter has moved on a lot in three years and it makes sense to now amalgamate the two accounts.
We will therefore be closing our @bbcinterntlinks account and tweeting all content, both internal and external, from @bbcinternetblog from now on.
We will include a reference at the beginning of each tweet to identify the source of the information so you will know what comes from the BBC and what originates elsewhere.
We will be making more changes to the blog over the next few weeks so watch out for improved content curation and navigation modules.
I would be interested in hearing what you think of these changes so please leave a comment below, anytime within the next month!
Eliza Kessler is the content producer for the BBC Internet blog.