Hi I'm Cyrus Saihan, head of Business Development in the BBC's Future Media division.
In Business Development we work with third party digital and technology companies to make sure that we are using the latest technologies and platforms to help us make BBC products and services as innovative as possible.
This also enables us to reach the widest possible online audience and hopefully energise the UK industry as a result.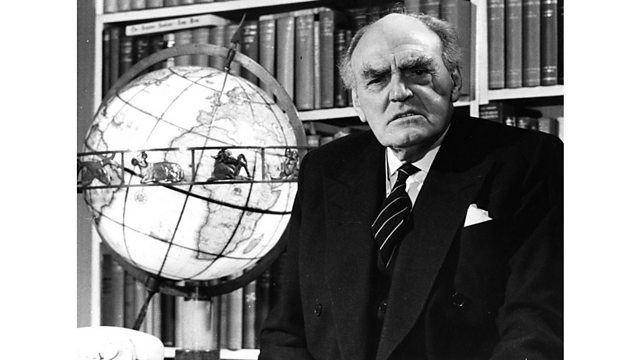 Lord Reith: the best of everything to the greatest number of homes

We act as a central contact point and manage the BBC's relationships with international technology giants such as Apple, Google, Microsoft and Amazon.
We also work with small and medium sized technology companies to identify ways that we can collaborate with them and help them navigate the BBC.
The BBC has always worked with third party technology companies and in fact our history is closely aligned to such partnerships.
When the BBC was founded way back in 1922 it came about directly as a result of a collaborative effort with a group of radio manufactures including Marconi and General Electric.
Lord Reith (the first director general of the BBC) defined the BBC's role as "to bring the best of everything to the greatest number of homes" and this is something that we continue to strive for today in the digital world.
A key way of doing this is by partnering with a range of companies and for a wide variety of reasons. To give you a few recent examples of this:
We worked with Microsoft and Inside Secure towards the end of last year to integrate PlayReady technology to protect our programmes, which in turn allowed us to launch mobile downloads for BBC iPlayer.
Adobe is a company that we have partnered with on a range of projects from the launch of iPlayer on the desktop (using their Flash technology) to our recent work with them on the BBC Media Player for Android.
We also recently worked with the Cambridge based audio watermarking company Intrasonics to help deliver the Antiques Roadshow play-along app that we launched in January.
The 'silent' audio watermarks are inserted into the broadcasted show enabling mobile and tablet devices to 'hear' these audio watermarks which allows the app to know exactly where someone playing along is in the show.
We are always interested in hearing about new innovations that we could potentially bring to our audiences and also on the look-out for partnership opportunities in the digital space that could help the wider industry.
Do get in touch if you have some technologies, platforms or ideas that you think could help us to support the industry and continue to inform, educate and entertain in a digital world.
Cyrus Saihan is head of Business Development, BBC Future Media.