After a mammoth week of Glastonbury, Wimbledon and the British GP, the next seven days on the Red Button show the pace has no sign of slowing. Action at SW19 always goes by in a daze of shocks, strawberries and Sue Barker, so catch your breath and enjoy the chance to relive the highlights. Plus Rick Stein's food adventures in Indian continue as does the summer festival season, with T in the Park. 
Rick Stein's India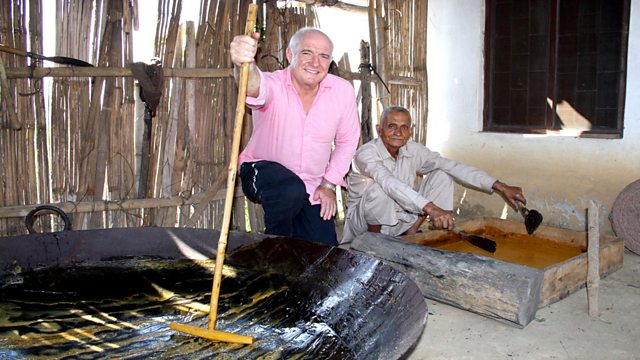 Rick Stein's India
Rick's journey delving into the melting pot of Indian cuisine continues with excerpts from episode four. The chef arrives in the city of Lucknow, reputed to be the curry capital of India (possibly the world?). Once a city governed by powerful Muslim rulers, Lucknow chefs earned a fortune creating dishes that would fill their rivals with envy. Reliably informed that the local fare is the ultimate party food, Rick joins thousands of partygoers as they enjoy Eid. Further north in the Punjab, the chef observes the age-old process of making jaggery and is recruited as a guest judge to find Punjab's new 'Star Chef'.
Available on Freesat/Sky/Virgin Media/Freeview

Mon 8 July 9.55pm-6am
Tues 9 July 6am-7am
Wed 10 July 4.10pm-5pm
Fri 12 July 4.10pm-5pm
Sun 14 July, 2am-6am
How to be a powerful woman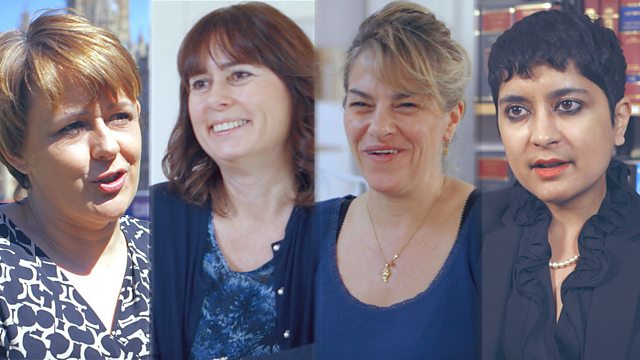 Powerful women: Tanni Grey-Thompson, Alexandra Shulman,Tracey Emin and Shami Chakrabarti
Successful women including Tracey Emin, athlete Tanni Grey Thompson, and Vogue editor Alexandra Shulman share their experiences, advice and philosophy for achieving more at work. In 15 short films, the high-flying females who were all featured on Woman's Hour Power List 2013 offer tips about how to stay ambitious, resilient and connected in business while seeking to achieve that often elusive work/life balance.
Available on Freesat/Sky/Virgin Media/Freeview
Tues 9 July 10.45am–3.45pm
Wimbledon Highlights
It has been one of the most unpredictable two weeks in the tournament's history, with a succession of shock defeats for favourites Rafa Nadal, Roger Federer and Maria Sharapova. With replays of the women's and men's finals alongside tournament highlights, relive the moments which have ensured this year's competition will be remembered long after the doors shut at the All England Club.  
Note that live sport event times are subject to change. For more information on this week's Sport on Red Button, visit the BBC Sport website.
Behind the scenes of CBBC's Wild
This week CBBC Extra is diving behind the scenes of CBBC's brand new show Wild. Join Katie and Dodge on location for a barrel of exclusives. See how the team put the live show together, get a sneaky peek at the next episode and join presenter Naomi Wilkinson as she takes on a terrifying challenge. Not to be missed if you like living life on the wild side.
Available on Freesat/Sky/Virgin Media/Freeview
Tues 9 July 7am–10.40am, 3.45pm–7.30pm
Wed 10 July 7am–4.10pm, 5pm–9.30pm
Thurs 11 July 7am–9.30pm
Fri 12 July 7am – 4.10pm, 5pm–7.30pm
Sat 13 July, 7am-11.20am, 3.05pm-4pm
Flintoff roadshow
Mark Chapman, Andrew 'Freddie' Flintoff and special guest Glenn McGrath present a special Ashes Roadshow, live from Nottingham ahead of the first Ashes Test against Australia.
Available on Freesat/Sky/Virgin Media/Freeview
Monday 8 July  7pm–9pm
T in the Park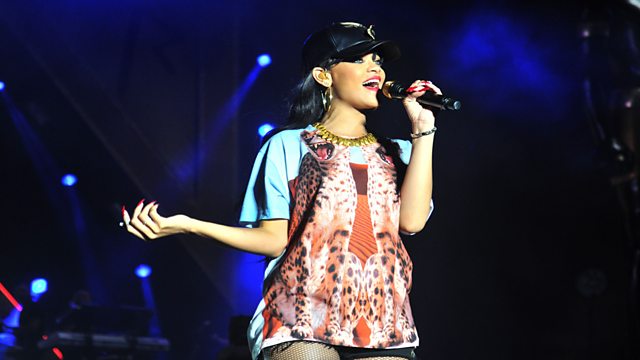 Rihanna will headline at T in the Park
Scotland's biggest music festival gets under way on Friday, with Rihanna and the Killers among the headliners. Fresh from their Glastonbury set, Mumford and Sons also feature on the bill. Not been lucky enough to get tickets? Fear not, Red Button has it covered. Enjoy live music and highlights across the weekend and feel smug about revelling in the festival feeling from the comfort of your living room.
Available on Freesat/Sky/Virgin Media/Freeview
Fri 12 July–7.30pm–2am
Sat 13 July – 4pm – 2am
Don't forget you can follow us on Twitter at @BBCRedButton. For answers to frequently asked questions about BBC Red Button, see our information page.