Last year I hosted an internal BBC staff event for the BBC's Future Media division.
There was a great atmosphere in the studio theatre and I hope everyone felt it was a valuable and relaxed day. Obviously there's been a regime change since then, but if I'm reading the mood music correctly the BBC wants more conversation, more sharing and more candour! So....
I'm pleased to say that on the 24 May I will be hosting the fourth BBC Online Briefing at the Radio Theatre in Broadcasting House in London.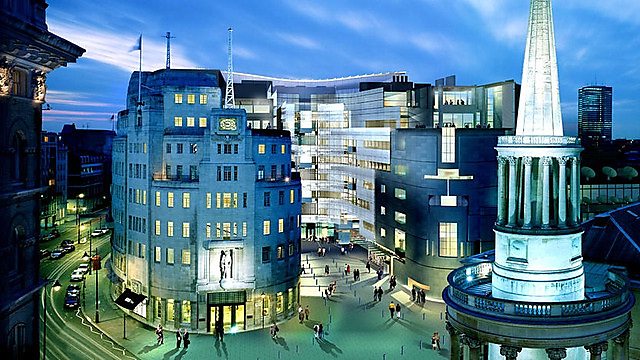 Radio Theatre at BBC Broadcasting House
If you're a regular reader of the Internet blog you'll know that this is an annual event for BBC Online and BBC Red Button. It's where the BBC gives something back by sharing the work it's doing with partners and suppliers in the world of digital. For example on Friday there'll be a showcase for some of the work done by Connected Studio in the past year.
You can read blog posts and watch videos of last year's event on the BBC Commissioning website.
The event is invite only and is fully booked, but there will be livetweeting (please use the hashtag #BBCOnline if you want to tweet) and a live page where if you're not attending you can watch a selection of tweets and photos on the day.
And please contribute! At the end of the day I'll be asking Ralph Rivera, director of BBC Future Media and Jane Weedon, controller of Business Development, for questions from the floor. If you have a question you'd like me to ask Ralph and James please comment on this blog post and I'll add your questions into the mix.
So if you're coming I'll see you there and if not and you want to ask a question, please do leave a comment.
Kirsty Wark is a presenter and journalist.