There's something for everyone on BBC Red Button this week with an eclectic mix of must-see concerts including Rod Stewart live, coverage of the Spanish Grand Prix and athletics in the Diamond League and an exclusive prequel to the Doctor Who series finale.

Doctor Who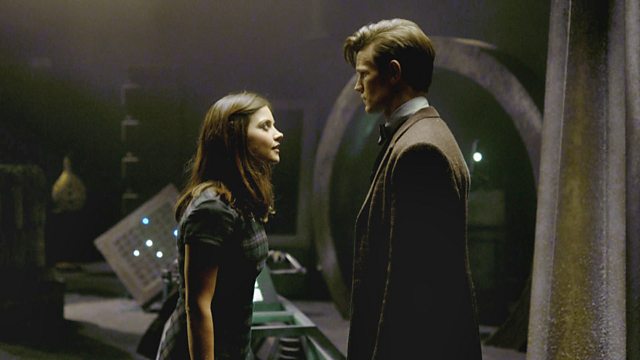 Clara and the Doctor discover how little they really know about each other

As we hurtle towards the end of the series, watch an exclusive prequel to the final episode on the Red Button. In She Said, He Said the Doctor and Clara reflect on how little they know about each other, setting the scene for an epic series finale. Catch it straight after Saturday's episode finishes at 7.40pm or watch it again during the week.
Available on Freesat/Sky/Virgin Media/Freeview
Saturday 11 May, 7.40pm-midnight
Sunday 12 May 6.15pm-8pm
Monday 13 May 5.10pm-5.45pm
Tuesday 14 May 6.30pm-Wednesday 15 May 6am
Thursday 16 May 4am-5.10pm, 7.15pm-7.55pm,9.30pm-10.25pm
Friday 17 May 4am-12pm

Radio 2 in Concert – Rod Stewart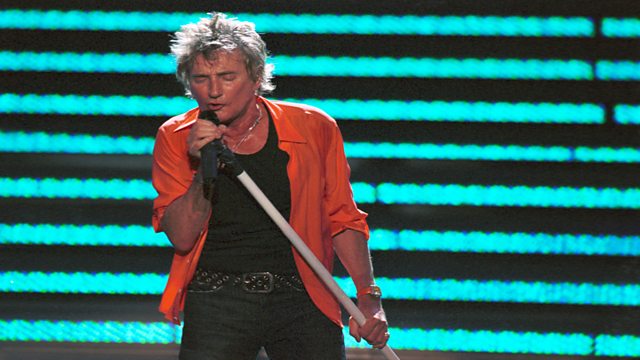 Rod Stewart is live in concert for Radio 2 on Thursday evening

Radio 2 presents Rod Stewart in Concert live from the BBC Radio Theatre. Enjoy the build-up to the gig throughout the day as Rod joins a host of Radio 2 programmes to sound check, answer your questions and preview the performance. Then join Jo Whiley for the very special concert where the music legend will play some of his biggest hits as well as music from his latest album Time. 
Available on Freesat/Sky/Virgin Media/Freeview
Thursday 16 May 7.55pm-9.30pm

Friday Night is Music Night
If you missed the climax of Radio 2 Day headlined by Gary Barlow then here's your chance to watch the brilliant night of music again. Among the other artists who took part were Sinead O'Connor, Jamie Cullum, Elaine Paige and Mick Hucknall – all backed by the 60-piece BBC Concert Orchestra.
A record number of Radio 2 stars hosted, among them Ken Bruce, Jeremy Vine, Anneka Rice and Bob Harris. Plus watch out for a surprise performance from Tony Blackburn as you have never seen him before. Watch the orchestra play the ultimate Friday Night Favourite as voted for by Radio 2 listeners as well as classics from Shostakovich to Sondheim, Leonard Bernstein to the epic film music of John Williams.
The night also features the network's musical award winners including the Radio 2 Young Folk duo, the Radio 2 Young Choisters and the Young Brass award winner. Find out more here.
Available on Freesat/Sky/Virgin Media/Freeview
Wednesday 15 May, 6am – 5.20pm, 5.55pm- Thursday 16 May 4am 

This week's Sport highlights
It's an exciting week of sport on the Red Button as we bring you extensive coverage of the Spanish Grand Prix from Barcelona's Circuit de Catalunya. Watch replays of the practice sessions and qualifying, before using the F1 driver tracker to make the most of the live race. Catch up on anything you've missed with the F1 Forum and plenty of highlights.
Jonny Brownlee makes his first appearance of the triathlon season in Yokohama and you can enjoy repeats of both the women's and men's races. Meanwhile the Diamond League continues from Doha, showcasing the world's best athletes. The Rugby League Forum cheers up Saturday afternoon and football fans can watch Final Score on Sunday as usual.
For the latest information refer to the BBC Sport website.
Please note all Red Button times are subject to change at short notice.

Attenborough Season
For those who prefer the dawn chorus to drum & bass, the Attenborough Season makes its Red Button return. Press Red to watch an interview with the national treasure as he introduces highlights from the BBC Four collection which celebrates his early years.
Available on Freesat/Sky/Virgin Media/Freeview
Monday 13 May, 5.10pm-5.45pm
Thursday 16 May 5.10pm-7.15pm

Strange Hill High
The Red Button is celebrating the new arrival of CBBC's newest and strangest show Strange Hill High with Strange Hill Extra, packed full of exclusive content. Find out how the show was made, discover more about the characters and watch a sneak peek of the next episode.
Available on Freesat/Sky/Virgin Media/Freeview
Wednesday 15 May 5.20pm-5.55pm

Watson & Oliver
We have exclusive content from popular sketch show Watson & Oliver. Press Red to go 'backstage' and have a laugh with the 'real' Watson & Oliver. In this week's clip,discover how Ingrid and Lorna always insist on a number of unusual requirements whenever they are on set... 
Available on Freesat/Sky/Virgin Media/Freeview
Thursday 16 May 10.25pm – Friday 17 May 4am

Antiques Roadshow
Please note there's no Antiques Roadshow Play Along on the Red Button this week, but you can still play using the app (here's how).