Look out for some great music content on Red Button this week.  We're got 6 Music Live with Lauren Laverne and the Sound and the Fury with a special Red Button performance from the London Sinfonietta.
For regular updates follow @BBCRedButton on Twitter.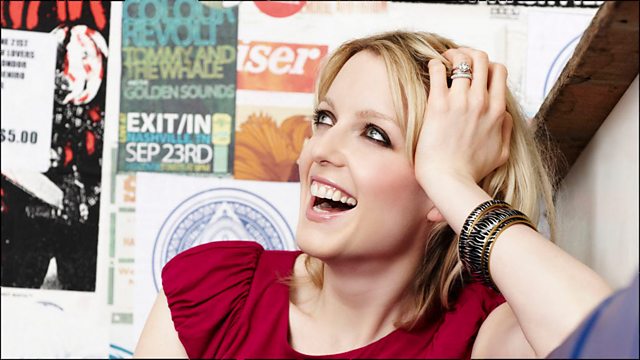 Lauren Laverne presents 6 Music Live
6 Music Live
Lauren Laverne presents 6Music Live from the BBC's Maida Vale Studios, hosting another week of very special live performances from Suede, Foals, Everything Everything and Richard Hawley. You can find out more and get the full line up at 6 Music Live at Maida Vale
 Mon 11th February, 8:00pm-11:30pm
Tue 12th February, 12:30am-10:30am, 5:30pm-7:00pm, 8:00pm-9:55pm
Wed 13th February, 5:00am-1:00pm, 4:15pm-7:00pm, 8:00pm-6:00am
Thu 14th February, 6:00am-1:00pm, 8:00pm-1:55am
Fri 15th February, 4:00am-12:00pm,  15th February, 4:15pm-9:30pm, 10:30pm-6:00am
Sat 16th February, 6:00am-7:00am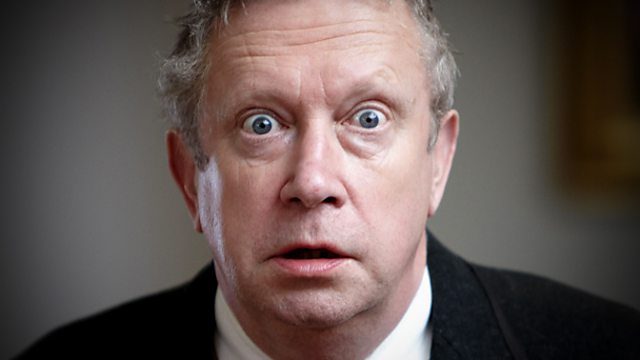 Mark Williams as Beech in Blandings
Blandings
Want to take a closer look at the castle and characters in BBC One's Sunday-night comedy? Join us as Beach gives a guided tour of Blandings Castle and its ancestral history - watch out for encounters with some of the residents including the Empress of Blandings, Lord Emsworth's prize Sow. 
Available on Freesat/Sky/Virgin Media/Freeview: 
Mon 11th February, 11:30pm-12:30am
Sound & The Fury
Beginning on Tuesday 12th February, on BBC Four, The Sound and the Fury: A Century of Modern Music traces the turbulent history and ground-breaking music of the last century, uncovering how the last 100 years have changed music and the way we listen to sound forever.
In the first episode, Wrecking Ball, a host of renowned composers explore the foundations of contemporary music and discuss why 20th century composers deliberately chose to discard the traditional structures of form, melody and rhythm in favour of consonance and dissonance.
The three episodes also feature specially filmed performances from a number of ensembles including the London Sinfonietta, which can been seen in full on the Red Button after each programme. This week features music by Arnold Schoenberg, Anton Webern and Charles Ives.
 Available on Freesat/Sky/Virgin Media/Freeview: 
Tue 12th February, 9:55pm-5:00am
Fri 15th February, 1:55am-4:00am
In It To Win It PAQ
Dale Winton's In It To Win It, the game show where people use their general knowledge to win a big money jackpot, is back. Think you can do better than the studio contestants? Every Saturday press the Red Button during the show to pit your wits against our studio contestants.
Available on Sky and Freeview: 
Sat 9th February, 8:20pm-9:10pm
Sat 16th February, 8:10pm-9:00pm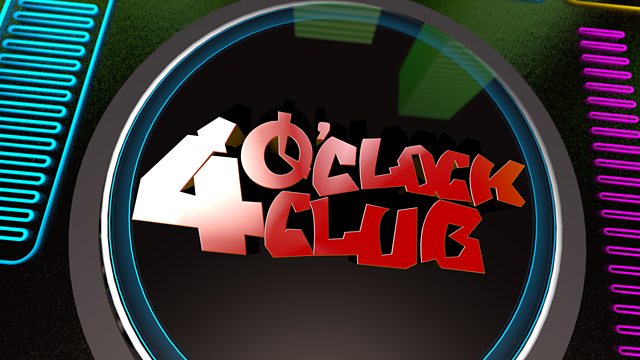 The 4 O'clock Club
The 4 O'Clock Club
Grab your sandwiches and do up your tie because CBBC Extra is going back to school! 
Press Red and join Cel and Hacker T. Dog as they introduce a wealth of visual goodies celebrating the return of CBBC's The 4 O'Clock Club!
See what happened when Hacker visited The 4 O'Clock Club's home, Elmsbury Academy, in search of some new additions for his imaginary talent agency, catch up on some totally cool character profiles and watch an exclusive sneak peek of a never before seen episode!
As always you can read Chris and Dodge's blog, check out the answers to some of your questions and read your horoscopes as written by Yonko.
Go on, press red… You know you want to! 
Available on Freesat/Sky/Virgin Media/Freeview:
Sat 16th February, 7:00am-1:00pm

CBeebies Red Button

CBeebies Red Button welcomes younger viewers and grown-ups with a sense of adventure to the big, bright and fun world of CBeebies interactive!

Your children's favourite characters are at the heart of the interactive TV experience. Satellite and digital terrestrial viewers will have slightly different offerings from one another. This has enabled the Red Button team to offer the best games tailored to each system.

CBeebies Red Button is available on the CBeebies channel.

Visit the CBeebies website to find out more.

Available on Freeview and Sky only
BBC Sport

Catch up on all the latest Sport here on the Red Button.

For the latest information refer to the BBC sport website and Red Button schedule.

Snooker: Coverage of the Welsh Open
World Championship Skiing: Men's Super Combined Slalom
**Note all Red Button times are subject to change at short notice**
Red Button digital text changes
Over the next weeks, we'll be making some changes to the BBC's Red Button text services. We are performing some technical work behind the scenes to remove the final parts of the publishing processes still powered by the recently discontinued Ceefax service.
We've tried to keep any changes to the public service to a minimum, but there will be some alterations to the content provided. For full details of the changes are listed on the Red Button service on p998.

Red Button events on Virgin Tivo
Right now Connected Red Button does not currently feature eTV (enhanced TV) streams on the Virgin TiVo service. While users can already enjoy live coverage and highlights from a range of Sporting events on the service, we are working to extend this capability to a wider range of events, on and off-schedule content during 2013.
Please note that there was delay to this blog going live due to technical difficulties.