The school holidays are finally here and the BBC Red Button has something for all ages this week. CBeebies kicks off the summertime with a jam-packed offering of adventure and intrigue, alongside our usual generous portion of sporting action and unmissable live music. Ensure you don't miss a moment of the fun with this week's Red Button highlights.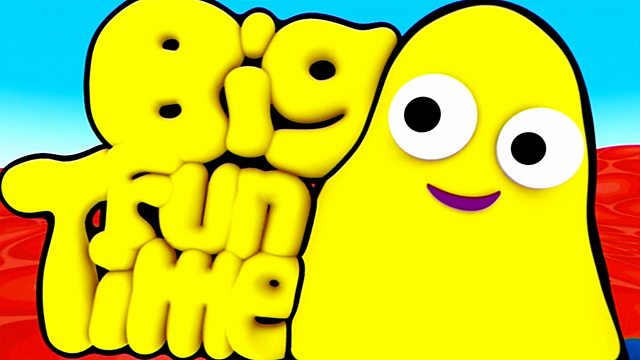 Let's have some fun!
Big Fun Time
Press red this summer for big fun time, all the time! Watch Alex as he goes on an adventure with Jem and the naughty Swashbuckle pirates aboard the Scarlet Squid, join in with a special Nina and the Neurons experiment and sing along to the Big Fun Time song. Just press red!
Available on all platforms
Fri 9th August, 6am – 7pm
Sat 10th August, 6am – 6pm
This week's sport highlights
Live action from the World Swimming Championships in Barcelona continues this weekend, from 5pm on Saturday 3 August and Sunday 4 August.
Keep the Olympic flame burning by joining a celebration of 'Super Saturday' on Saturday 3 August at 7.25pm, marking the day Jessica Ennis, Greg Rutherford and Mo Farah all won Olympic gold in the space of 46 minutes at the London Games.
There's news and action from rugby league's Super League from 2.40pm on Tuesday 6 August, and the Football League Show returns on Saturday 10 August, showcasing all the latest drama and all goals from the Football League.
Round off the week with the Athletics World Championships, where a host of legendary athletes bring all the track and field action live from Moscow, as athletics returns to the global stage. Coverage starts at 6.30pm on Saturday 10 August.

Available on all platforms
Note that live sport event times are subject to change. For more information on this week's Sport on Red Button, visit the BBC Sport website.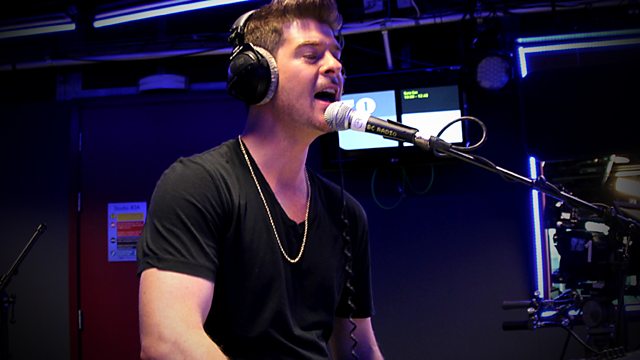 Robin Thicke in the Radio 1 Live Lounge
Live Lounge
Radio 1's Live Lounge TV brings you the very best in stripped back live music performances from the world famous Live Lounge. This month Alice Levine has Robin Thicke, Queens of the Stone Age, Vampire Weekend, Crystal Fighters and Nina Nesbitt performing their own songs and some truly incredible cover versions.
Available on all platforms
Mon 5th August, 12pm – 9.55pm
Tue 6th August, 4am – 6am
Tue 6th August, 6am – 2.40pm
Tue 6th August, 4.10pm – 6.30pm
Tue 6th August, 10pm – 12.15am
Wed 7th August, 4am – 6am
Wed 7th August, 6am – 7.30pm
Wed 7th August, 9pm – 6am
Thu 8th August, 6am – 6am
Fri 9th August, 7pm – 6am
Bottom of the Lake
Go behind the scenes with Top of the Lake creator Jane Campion. In this personal and insightful exploration, discover how against all odds, the creative spirit can sing. Discover the themes at the heart of the 'Top of the Lake' story and how they compare to artistic processes in filmmaking anywhere in the world.
Available on all platforms
Sat 3rd August, 10.05pm – 12:55am
Sat 10th August, 10.05pm – 12:50am
Latitude Festival
It's your last chance to catch the fun and frolics of this year's Latitude Festival this week. Don't miss the legendary Kraftwerk or sets from a variety of huge acts including Bloc Party and Hot Chip.
Available on all platforms
Sat 3rd August, 6am – 2.30pm
Sun 4th August, 7.30pm – 6am
Mon 5th August, 6am – 12pm
Don't forget you can follow @BBCRedButton on Twitter.