New Media Literacy Strategy for the BBC
Hi I'm an editor for Media Literacy. The BBC has just published a new Media Literacy Strategy and I'm here to tell you about what media literacy is, why it's important and how the BBC is helping people develop media literacy skills and confidence.
In recent years some of the big BBC media literacy projects like First Click focussed on getting people online for the first time. But developing a broader range of media literacy skills and increasing confidence are critical if we are to benefit fully from the wide range of content and services that are available now, whether that's a new version of BBC iPlayer, YouView, Connected TV or Britain in a Day.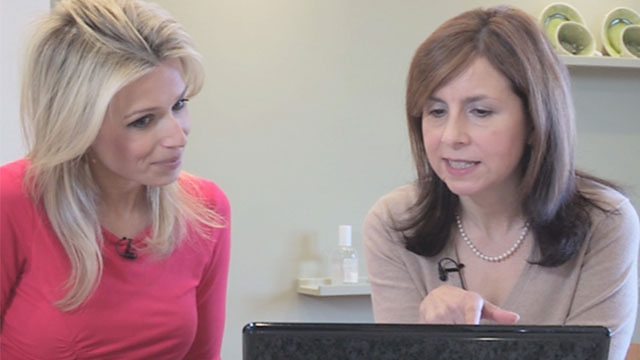 That's why we developed the BBC Media Literacy Strategy which sets out our approach to promoting media literacy and provides a framework for commissioning and delivering projects which help people develop the skills to use, understand and create media.
Before I tell you more about this you might be wondering 'What is media literacy?' The answer isn't easy and it's changed over the years as media have evolved, but I think the best definition now is the one we use in the BBC: "The ability to access, understand and create different types of media". So basically it's about using the hardware, critically consuming and intelligently creating.
At an everyday level I think media literacy is about having the skills and confidence to continually benefit from the opportunities that new technology offers us. But that means having the skill and confidence to ask yourself and others certain questions like 'How does this work?', 'Do I need to buy a new bit of equipment?', 'Is it safe?', and 'What does this mean and is this true?'.
The 2012 Understanding Digital Capability survey suggests that many of us find learning new online skills daunting, with one in three relying on others for help to learn new things. It's not unusual for us to avoid trying new tasks unless we feel completely able to do so (I'm cringing as I remember how long it took me to back up my hard-drive for the first time…).
The questions we do ask are often influenced by factors like our age, our socio-economic background and our attitude to learning. Some people are great at jumping in and really exploring what they can do with the newest bit of kit or software.
But simply knowing how to use technology isn't enough. It's just as important to know when to hit the 'Pause' button in the brain and ask what might be the consequences of this new technology, good, bad or indifferent.
With technology constantly evolving and social norms shifting it means that the rules of digital engagement are not black and white. In fact sometimes it can be hard to tell the difference between risks and opportunities.
That's why it's so important for all of us to develop the skills and confidence to ask questions and get help to develop the skills we need to navigate our way through modern media. A good example of this is our award winning Share Take Care project.
This project saw BBC Learning, Radio 1 and CBBC come together to deliver coordinated online safety messages on Safer Internet Day about the risks around over-sharing information online. Aimed at children and young people, the results showed that this project helped the think about hitting that pause button and asking themselves the right questions at the right time.
Check out WebWise to see how the different channels used different styles to deliver similar messages.
With the BBC's unique access to audiences we're well placed to make people aware of the benefits of digital participation and the skills required. In fact, the duty to help people "build their confidence and skills, and encourage audiences to move from passive consumption to active participation and constructive engagement" is included as one of our Public Purposes in the 2006 BBC Charter and Agreement.
Central to the approach of the BBC Media Strategy are three long-term editorial themes and a comprehensive online content strategy to support them.
The Get Connected theme concentrates on helping people use emerging technology and get the most from the internet and we've created a suite of new online films for WebWise to help people develop a range of skills, from using a search engines effectively to downloading audio to understanding the basics of copyright.
The second work-stream, Get Smart, will focus on helping people develop the habits, behaviours and knowledge required for the best and safest online engagement and includes projects such as the Share Take Care campaign and initiatives such as News School Report and The Listening Project which help the audience develop a deeper understanding of how content is made, presented and accessed.
The third work-stream is Get Creative and focusses on helping people to develop creative and technical skills. Again, we are already active in this area with initiatives such as Free Speech.
Better media literacy skills can make a big difference to how you engage with the world around you. So go on, ask some questions.
Martina Chapman is an editor for Media Literacy.
The BBC has today launched a new campaign that aims to explain the benefits of Connected TV to audiences in order to better support the BBC's on-going commitment to contribute to media literacy in the UK.
Launching on BBC One this evening the campaign comprises of TV and radio trailers highlighting how audiences can catch up on BBC TV programmes on their connected TV. Viewers will also be able to find more information about how to get Connected TV at the BBC Media Literacy site The Future is Connected.
The campaign highlights how easy it is to catch up on BBC programmes via BBC iPlayer through the iPlayer app and by scrolling back within the onscreen TV guide on a number of connected TV platforms.