Interactive ebook: a CBeebies Christmas carol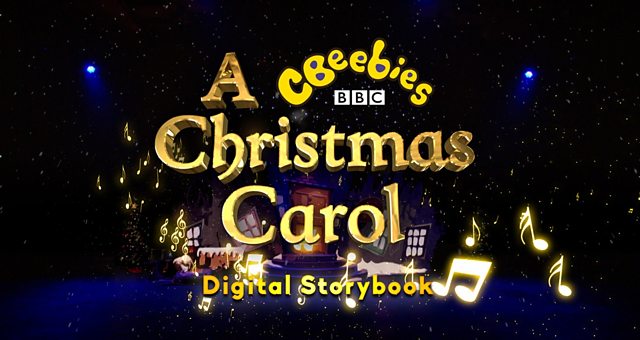 A CBeebies Christmas carol
Hi I'm Anya Saunders, lead producer on the interactive ebook pilot project
Today the BBC is on the threshold of something new as we publish our second ever BBC interactive ebook – A CBeebies Christmas Carol, a magical digital storybook with pictures that come to life at the touch of your finger.
An interactive ebook is a completely new format with great potential for the BBC, combining video, audio, text and images in a touch-screen tablet experience. We think we are one of the first broadcasters to be exploring this new format. I love it for the following reasons:
• The format opens up new creative possibilities by combining text, pictures, audio and video in the same space.
• The software tool used to create the ebooks is free and very easy to use. This means that ebooks can be created by existing production teams, taking advantage of the editorial knowledge and storytelling expertise of production staff rather than outsourcing to digital experts.
• The touch screen format lets the viewer take control of the subject matter in a way that differs to the traditional lean back experience of TV.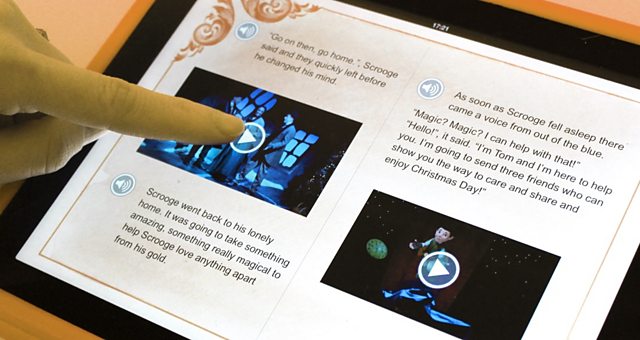 CBeebies Christmas Carol on an iPad
We're currently using the Apple software tool iBooks Author to create interactive ebooks. This is a GUI based authoring tool with embedded HTML widgets allowing for a drag and drop capability that makes iBooks Author very easy to use and generates a slick final product. The downside of this software is that it only publishes to Apple devices, to iPads and to desktop computers running Mac OS X Mavericks. We are very keen to support interactive ebooks on Android devices and so are also exploring alternative ways of publishing to that platform.
Our first interactive ebook, D-Day's Last Heroes: In Their Own Words, was published in June and included extra unseen and uncut footage from the BBC 1 series with Dan Snow. It won an inaugural BBC Production Award for Innovation in Multiplatform and Social Media.
Over the next few months we are going to publish another 5 interactive ebook pilots from across the BBC including Operation Grand Canyon from BBC History, Treasures of Ancient Egypt from BBC Arts, The Bone Detective from BBC Natural History and 50 Years of Horizon from BBC Science.
To download A CBeebies Christmas Carol go to the following link - for iPads with iBooks 3.2 installed, or desktop computers running Mac OS X (Mavericks)
Anya Saunders is lead producer on the interactive ebooks pilot