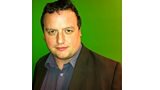 John Barratt
Senior Product Manager,
Blog posts in total 2
Posts
The new search engine tries to work out what word you meant to search for and return results that best fit.

The resulting mobile-optimised, search results page allows you to search quickly and efficiently across News, Sport, TV & Radio, iPlayer and Editors Choice. The search query and results page will resolve to your handsets orientation and screen size.