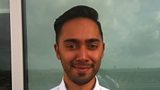 Niko Vijayaratnam
Senior Product Manager,
Blog posts in total 3
Posts
Most of the positive comments referred to the look and feel of the site, using words like 'clear', 'fresh' and 'uncluttered'. In terms of specific features, some people mentioned the "Most Read" box and others mentioned the new "time stamps" as aspects they liked. 

 You can see how the responsive site works at different screen sizes on desktop by adjusting the size of your browser window to see how the content automatically flows and re-adjusts to the screen size i.e. it is one site that works across all screens.

The Breaking News Tool (BNT) is a new product we've launched this month which allows journalists to deliver breaking news alerts to you in up to six different ways at once.