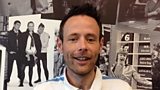 Paul Rutter
Test Manager
Blog posts in total 3
Posts
 From one hour's testing over 500 defects were discovered and logged

We need to better understand, internally, what are our supported devices across our range of products and also to better inform our audience on what devices they can expect to get the best experience with on our products.

Our Android products are installable on over 2000 different devices from the Google play store. Obviously we can't possibly test on all these devices otherwise we'd never get round to releasing anything - so we prioritize testing based on stats from audience use, which gives us our most popular ...