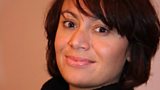 Jo Wickremasinghe
Head of Product, BBC Weather, BBC Future Media
Blog posts in total 3
Posts
I'm Jo Wickremasinghe and I'm Head of product for BBC's Weather and Travel News. Like many of you I was grappling with 'snow week' last week, constantly checking travel and weather updates to see whether my commute – and my carefully laid weekend plans...

Just over two weeks ago I posted a blog about the major upgrade we made to the BBC Weather website, introducing new hourly forecasts for UK locations and three hourly forecasts for International locations. Yesterday we introduced extended forecasts, providing ten day forecasts for all our loca...

Since my last blog post 3 months ago the BBC Weather team have been quietly busy. We have been working closely with our colleagues in the BBC Weather Centre to move to a new, more complex forecast data model from the Met Office. This new data set gives us more granular data, both in terms of t...