Show in Inverness done. Now off to the first listeners house! This blog is the home of all the fun stuff from this week. 

It's been a busy first few hours here in Inverness. I lived the life of a rock star yesterday (kind of). Saw Murray win Wimbledon on Centre Court at 5:24pm then dashed straight to the plane at 5:30pm. PERFECT TIMING thank you Andy!

We arrived at a buzzing Inverness, the place was so happy, the weather was good and we had a very entertaining eve in with the locals.

The whole point of this trip is to hang out with the listeners. And that's exactly what we're doing ahead of T in The Park. 
Fun show today with the Red Hot Chilli Pipers. Such a good bunch of guys, Here's me in my kilt. Thought we'd better get all the stereotypes out of the way.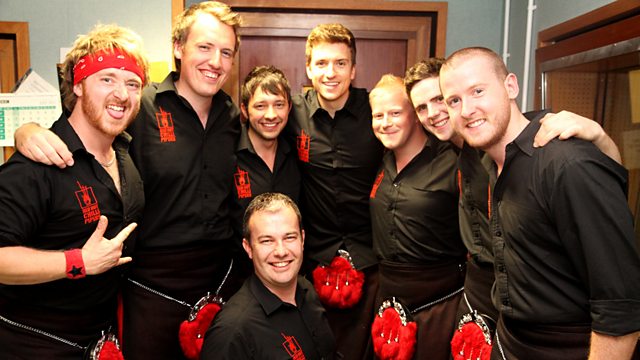 Oh, and I had a go at playing the bagpipes. Didn't quite pull it off.
As I type, I'm my way across the bridge just going out of Inverness to the first mystery location. I'm about to be blindfolded. Good luck everyone!