Ohhhhh Aberdeen.
Aberdeen Aberdeen Aberdeen.
Night 2 of Sofa Surfing could NOT have been more different from Inverness. The lovely Rachel and her spooky house with the naked ghost monk is a distant memory.
I took off the blindfold after the show yesterday to find myself in the middle of a scrum. AGHHHHHH. Now I love rugby, but I do not love playing rugby. So being surrounded by 20 burly ladsladslads was not ideal. They made me train with them, and I have the scars to prove it:
Look at this! Health and safety everyone.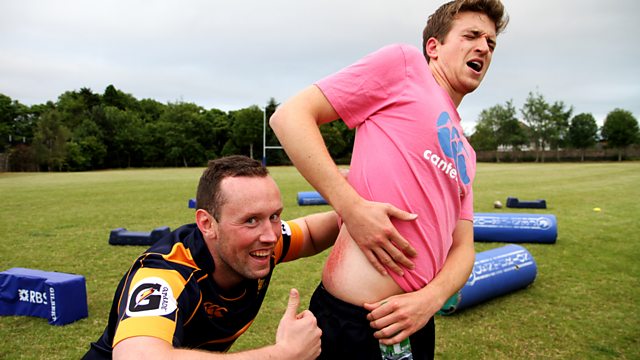 Should have seen the other guy. 
(He was absolutely fine. More than fine in fact. He was loving it).
But my second host Chris was an lovely chap. After training we all went down the pub and I saw the wonderful sights of Aberdeen at night. We drank, were merry and rounded off the night with a huge singalong on the dancefloor to Mumford and Sons. Weeeeey!
The early morning wake up call was not helped by another ridiculous gift from Scott - 'Greg James's Sexy Music Selection'. What is that?!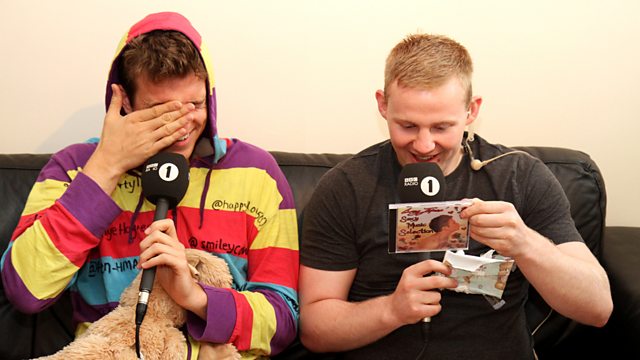 Starting to feel the lack of sleep today, but it's ok because we're in beautiful Edinburgh!! I love this city, so happy to be here. 
So after a haunted house and a rugby scrum, I have no idea where on earth I'm going to end up tonight. Well, somewhere near Edinburgh probably.
Keep checking back here for more madness. And you can see the full gallery of me getting a complete man-handling here.