WHAT A WEEK!
I'm broken, bruised and a bit delirious from lack of sleep but what a ruddy marvellous week. I've absolutely LOVED visiting the wonderful people of Inverness, Aberdeen, Edinburgh and Glasgow. We've made it to T in the Park and the sun is still shining! In fact, it's bloody boiling.
My show is coming from site in Kinross this afternoon. Lots of people are arriving with all their camping gear and serious amounts of beers, son. I'm doing the telly for BBC3 all weekend, weeyyyyyyy! 
I'll have some very special guests on my show today - the wonderful hosts that let this idiot into their homes this week. So listen from 4pm it's going to be a rowdy one.
Last night after my traumatising encounter with Daisy the cow in Glasgow, I got to play in one of the tractors which made me a very happy boy. Better than a real job isn't it.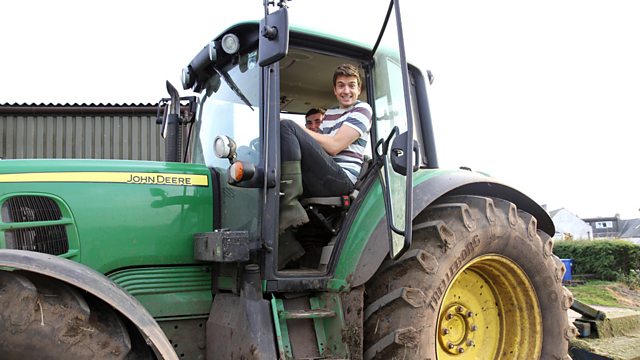 Then we went down to the farm house and I met Trish's farmer friends, who were all packed and ready for T in the Park and up for getting the party started early. So we had a cheeky sausage and a little beer. What a lovely bunch of young farmers.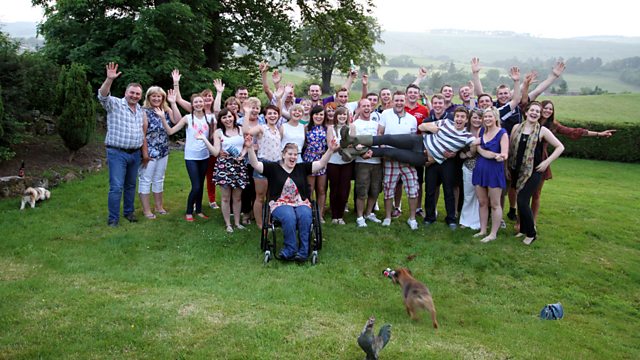 I had one more present to pass on from Scott - a bottle of Innuendo Bingo water filled with my spit. Nice.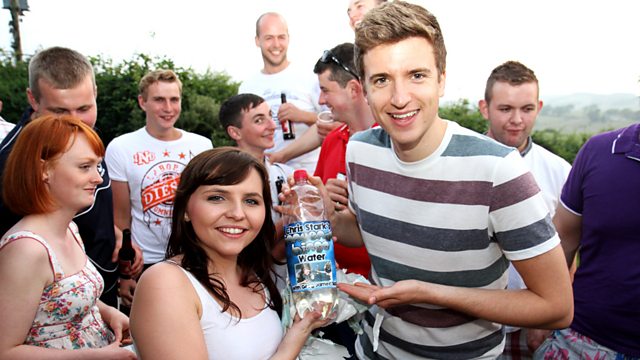 Then this morning I attempted to feed Connor the calf while chatting to Grimmy and wierdly, Ke$ha. WHAT IS GOING ON?!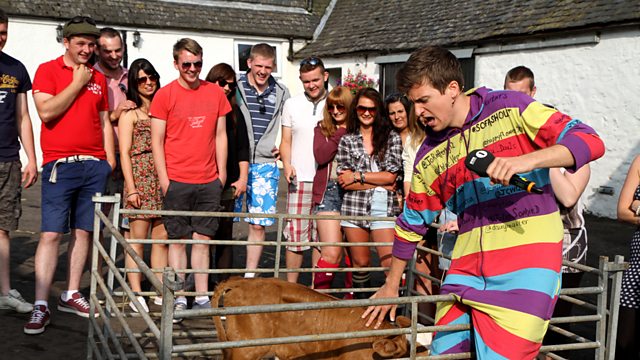 The full gallery of pictures from the last 24 hours is here. I'm not quite sure what day it is, or exactly what is happening, but I've had THE BEST time. And Mumford & Sons are headlining T tonight! I'm a very happy Gregory.