Good afternoon from Aberdeen!
We made the 100 mile trip from Inverness for Day 2 of Sofa Surfing. Great night last night with Rachel and her friends in the haunted house on the banks of 'The Black Water' – and I wasn't felt up by the naked monk ghost either. Always a bonus.
Have a look at the ghost walk we went on.
Many thanks to Scott Mills for my 'gift' for Rachel – a framed picture of me naked in the Zambezi. It now hangs pride of place on their kitchen wall. All fine until you have to eat dinner looking at your own arse.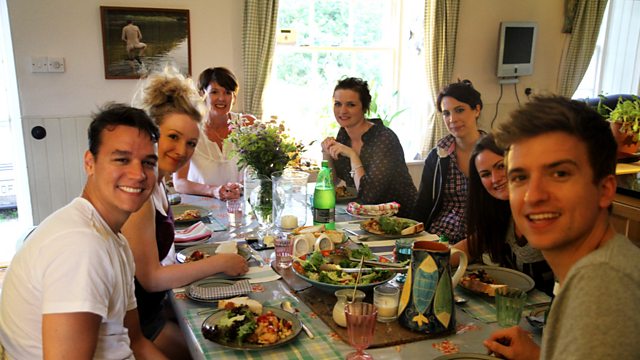 Last night (apart from the ghosts, and the bum cheek) was very civilised. Chatted until the wee (Scottish word for little) small hours and drank local whiskey.  Who knows what's in store for me tonight in Aberdeen… Rhianna's due back with some more weird clues very soon.
Have a listen from 4pm and keep checking back here for all the details. Have a litte look here at all the wonderful photos from Inverness.