Miley was in the Live Lounge with Fearne the other day and I HAD to try and meet her.
A couple of months ago, I decided to get my bits out and recreate her 'Wrecking Ball' video - if you haven't seen it – here it is…
When she came in, I had one opportunity to try and outdo her.  I got naked again. Oh, and I brought my ball too… she didn't seem too put off?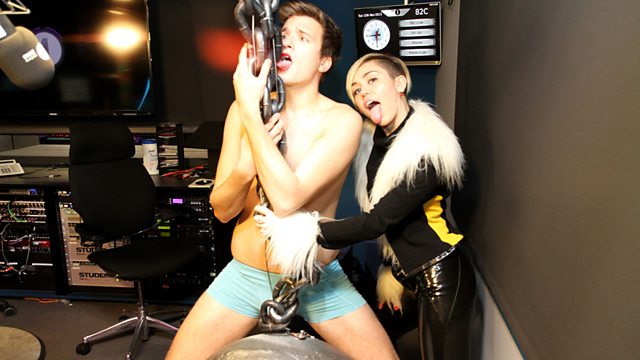 When Greg met Miley