Choirboys Reunite?
The young cast of Choirboys Unite! exchange words with the vicar (played by Derek Francis). Michael Coffman (front row, middle) played the lead - Harry.
BBC Genome revisits a live Christmas TV programme with an unusual cast, with the help of one of those involved.
Calling Michael Coffman, Reginald Smith, Trevor Bottrell, Derek Williams, John Haywood, Geoffrey Wali, John Bright, Patrick McLoughlin… David K Smith wants to know what happened to you - and so do we at Genome!
Schoolboys in the early 1960s, these lads were completely untrained performers "chosen from Secondary Modern schools in Birmingham", as the Radio Times put it. They made up the bulk of the cast for a Christmas comedy in 1961: Choirboys Unite!
The programme went out live at 8.30pm on 21 December, with a seasonal story about an inner city choir going on strike over their payments for Christmas carols. Live TV drama was not unusual then, but for a largely amateur cast who'd never done any acting like this before, what must it have been like?
David K Smith, who was one of the boys chosen, remembers: "You had to make sure you walked in the right place and along the right line. You had to take care not to bump in to anyone. Of course you had to get it right."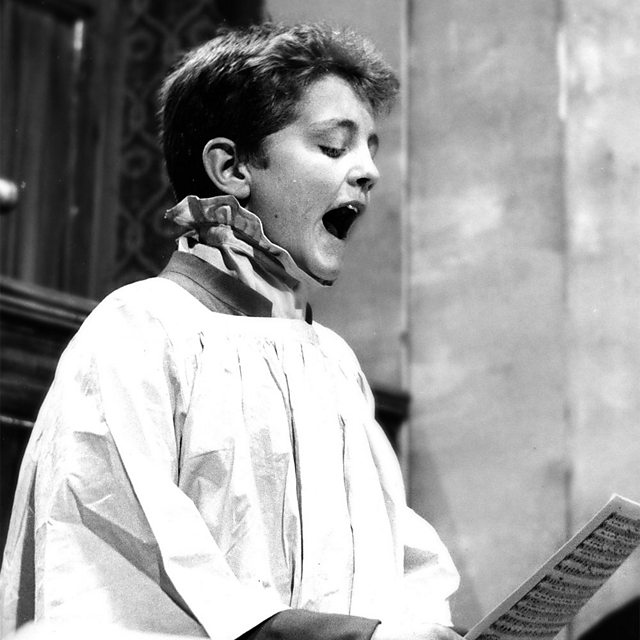 David Smith appearing in Choirboys Unite! in 1961
The production crew also had a responsible job. The television script includes a list of the numerous camera and sound positions that the crew had to hit to be in the right place at the right time. In a live transmission there wasn't the opportunity to do a second take as in a modern pre-recorded production, or to get the individually-lit shots that are expected now using a single camera. Though the crew would have been used to making programmes this way, for them, and for the professional actors, live drama was always a nerve-wracking experience.
Writer David Turner had had success at the BBC since leaving teaching - in Birmingham - to become a playwright. His other BBC TV work had included Fresh as Paint and The Train Set, but he later became famous for his stage play Semi-Detached, which made it to Broadway. In Choirboys Unite!, he conjures a plot reflective of the social anxieties of the age, workers v bosses, kids v authority, while still being a period piece of early post-war Britain.
At a time of local strikes at car factories in Birmingham, Choirboys Unite! presented the concerns of its time, locally rooted and brought to life with home-grown performers. David was one of 13 boys hand-picked from inner city schools in Birmingham to appear in the programme.
He remembers finding out his successful audition was actually for BBC TV: "A few of the lads in my class were asked to read some words out loud, but we didn't know what it was for. After that I was asked to go to the BBC studios at Gosta Green, then to Pebble Mill and later to London by coach for a TV test.
"Eventually, I was told I'd been picked to appear in a play for BBC TV that was going to be broadcast live. I was chosen along with 13 other lads from inner-city schools in Birmingham. None of us had done any acting before."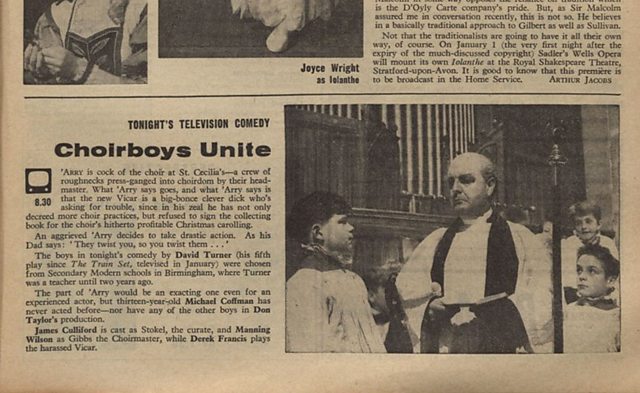 How Choirboys Unite! was promoted in the pages of Radio Times
The decision by BBC producers to rely on a cast of untrained actors was a brave one. But David K Smith remembers the work that was invested to bring the cast up to scratch. The boys were taken "backwards and forwards to rehearse", he recalls. "We even went to Ealing Studios."
For a few weeks before the broadcast, they stayed in London. "It was quite a different life to what we were used to," says David. "The food and things we had. We were treated in a lovely way. Everyone was very respectful to us. It was mind-blowing at the time, to be taken to London on a train. The only time I'd even been on a coach before was to go and see the Blackpool lights."
In those days, BBC studios played host to a number of famous actors and David and his peers were "gobsmacked" to find themselves sitting with and chatting to the likes of Conrad Philips, Jack Warner and Frankie Vaughan at the BBC's new Television Centre in West London.
It must have been a culture shock for the 13 boys. In David's case, signing the paperwork for BBC producers required special attention and a trip to the school's headmaster. "When you lived in the inner cities of Birmingham in those days, you'd always take anything official to school for the head teacher to check it, so when a contract from the BBC arrived by post, that's what my mother did."
The headmaster at David's school gave his approval and David's first professional job began, for which he was to receive £25. "We were even given 10 shillings of pocket money a day and at the end of each week I had £2, which I gave straight to my mom."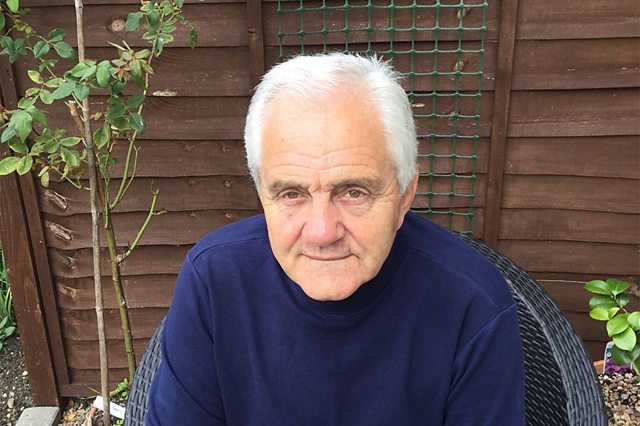 David Smith as he is in 2018
The day of the transmission arrived. David remembers the pep talk they received from producer, Don Taylor. "He said: 'I know you can do it, you're all good lads. Do it for Birmingham!' We all managed not to look at the camera and not make any mistakes. At the end the producers were so happy it had all gone well. "Well done lads, we knew you could do it!"'
David did not go on to be an actor but he still wonders what happened to the friends he made on set and what they went on to do. He hopes the former choirboys can one day have a reunion. For him, Choirboys Unite! remains an important milestone.
"After it was all over," he says, "I walked up my street and I vowed to myself that I'd always earn my own money. It took me a while to settle back in to ordinary life and the memories of that film have always stayed with me.
"It's a great honour when you look back."
The young cast of Choirboys Unite were:
Reginald Smith as Gordon, Derek Williams as Jimmy, Michael Coffman as Harry, Patrick McLoughlin as John, Geoffrey Wali as Sid, Alan Amos, David Florey, John Bright as Brian, David Watkins, John Haywood as Barry, Colin Trueman, David K. Smith and Wayne Ward.