Searching the World Service Archive: Other times, other lives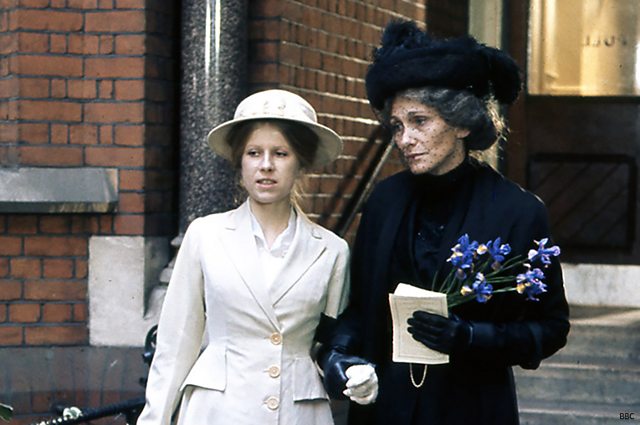 Angela Down (left) as Sylvia Pankhurst and Sian Phillips (right) as Emmeline Pankhurst in 1974 costume drama Shoulder to Shoulder
There are now more than 7,000 links in BBC Genome to the World Service archive. Here is a selection of some of our favourites, profiling important figures from history.
As we have continued to sift through the thousands of programmes in the World Service Archive to identify more recordings that can be linked to listings in BBC Genome, the range of programmes continues to amaze. As cataloguers, we work in a more or less orderly fashion, navigating an alphabetical list or along a timeline. As listeners, however, we are like radio magpies, attracted by a particular programme, which on listening reminds you of something else. Soon you are happily ricocheting around the archive, finding new programmes you never knew existed.
So, in this spirit, we offer a "playlist" of individuals whose lives and works feature in the World Service archive.
One hundred years ago, a lot of British women got the vote, thanks to campaigners and suffragettes like Sylvia Pankhurst (1882-1960), featured in this Omnibus. Photography may show us what someone looked like but hearing their voice is momentarily to feel their presence. Listening to an early recording of her speaking about the origin of her mother Emmeline Pankhurst's call to arms – "They must do us justice or do us violence!" – was quite thrilling. However, it's what Pankhurst did next that is the real subject of the programme, as the defence of Ethiopia's independence against the fascist advances of Italy became the focus of her activism. After 19 years of producing the New Times and Ethiopian News in London, the radical feminist and socialist, ended her days in a house given to her by the Emperor Haile Selassie in Addis Adaba, where, in 1960, she was given a state funeral.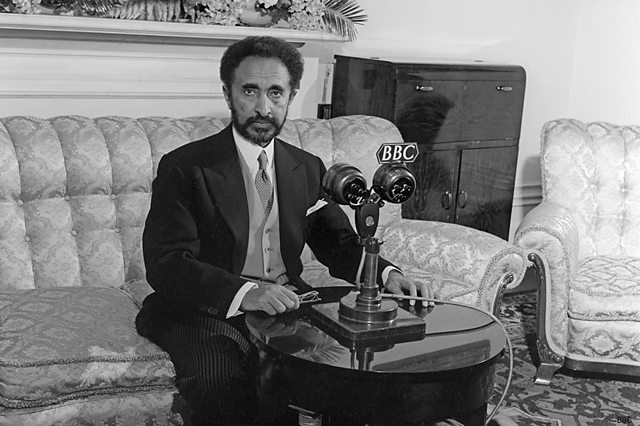 Appetite whetted, I put her name into the iPlayer radio search box and found Sylvia Pankhurst: Honorary Ethiopian, which was broadcast on Radio 4 earlier this year (and so is not yet in Genome). It's presented by her granddaughter, Helen Sylvia Pankhurst, who grew up in Addis Ababa and still sleeps in the room that was her grandmother's. Much of Helen's own working life has centred on Sylvia's twin passions of women's rights and Ethiopia. A fascinating example of how ideals and consequences can cascade down the generations.
Another generation, another country, another woman on a mission: American philosopher, writer and director Susan Sontag (1933-2004) staged Waiting for Godot by Samuel Beckett in Sarajevo in 1993, during the 1,425-day siege of the city. In an episode of Meridian broadcast the following year, Sontag gradually brings life behind (and between) the lines into sharp focus and stands witness for those living under siege. And she makes the case for arts in times of conflict: "Culture – serious culture from anywhere – is an expression of human dignity, which is what people in Sarajevo feel they have lost."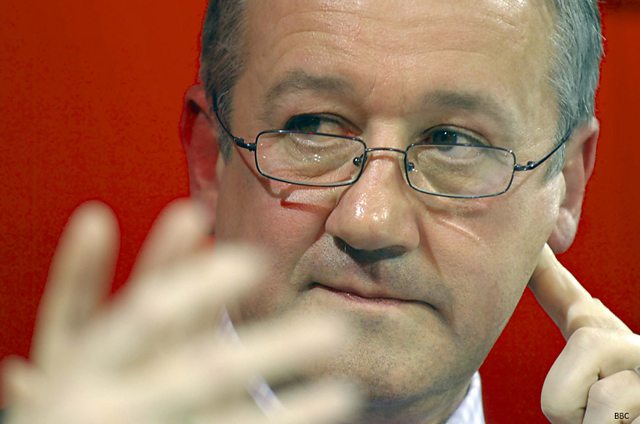 Journalist Allan Little pictured in 2007.
Once again, an iPlayer search turns up a complementary programme: Still Waiting for Godot in Sarajevo? BBC correspondent Alan Little had been in the audience of that original production and here he returns to the city 20 years later. Where in the scale of human needs do the arts come, he asks theatre director Haris Pasovic, who had invited Sontag to the besieged city. "The most important thing in war is not to survive. The most important thing today is to remain human … That is why art has been a primary need as much as food and sex and water." Little wonder then that in the intervening years, the epithet "legendary" has attached itself to Sontag's Godot.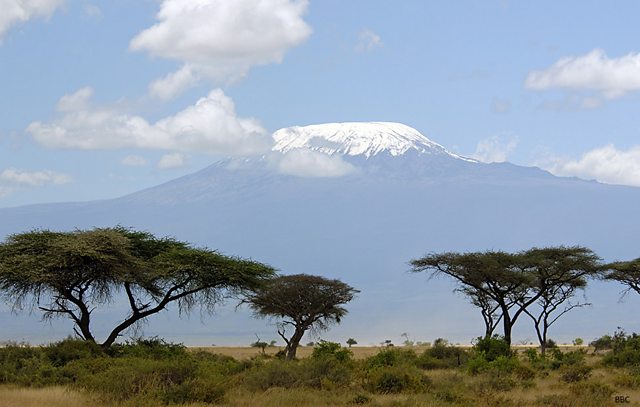 Acacia trees growing on the grasslands of Amboseli National Park in Kenya, overlooked by Mount Kilimanjaro.
As the first environmentalist and the first African woman to win the Nobel Peace Prize, Kenyan Wangari Maathai (1940-2011) also helped people meet their primary needs. Maathai was the founder of the Green Belt Movement, a tree-planting campaign aimed at helping and empowering the poorest people in rural communities. Environmental devastation, particularly deforestation, she said, is interlinked with poverty, the political climate interacting with the physical environment. Here, in one of the World Lectures series from 1998, she talks about her research into rural poverty and how it shaped her ideas of what people can do for themselves. "Everyone can plant a tree." And not any tree, either. Maathai advocates the planting of indigenous trees to preserve Africa's biodiversity at a time when she said big agrichemical companies were taking control of more crops. "I am against the patenting of life."
Another Nobel laureate who believed in preserving our genetic heritage for everyone was the late Sir John Sulston (1942-2018), interviewed in 2002 on Agenda. Officially, he was awarded his Nobel Prize for work on a thousand-celled worm but he really will be remembered as the man who kept the human genome in the public domain. "I could not understand, in my heart, how anybody on earth would actually say they should privatise the human genome… I thought it was absolutely despicable and therefore it became a moral thing. But still the pragmatic view was there as well: that we'd get more medicine, faster, if everybody worked on the data." His account of the race with venture capitalists who wanted to sequence and patent human genes makes for gripping and salutary listening. What might have happened had his team lost?