Remembering Television Centre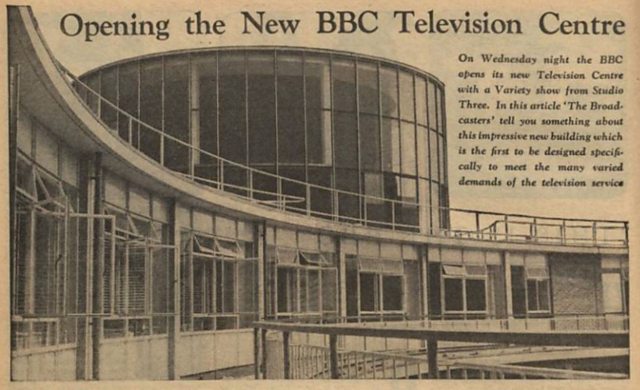 At the end of June 1960, the new BBC Television Centre sprang into life with great fanfare.
The first programme to come from the new purpose-built facility was a variety extravaganza called First Night starring the likes of Arthur Askey and magician David Nixon.
While the television service went to town on welcoming the futuristic building in west London, the Radio Times that week also accorded it great fanfare. The cover illustration (below) featured its curved lines along with some of First Night's star turns.
The magazine had a two-page spread about TVC, with a detailed plan of this "giant bowl of bricks and glass and concrete and mosaic", and described how it had been built to serve the needs of a rapidly expanding industry.
You can download a PDF version of the original article in full by clicking on this link. Feel free to share your thoughts about it at the end of this post.