Remembering Colin Welland 1934 - 2015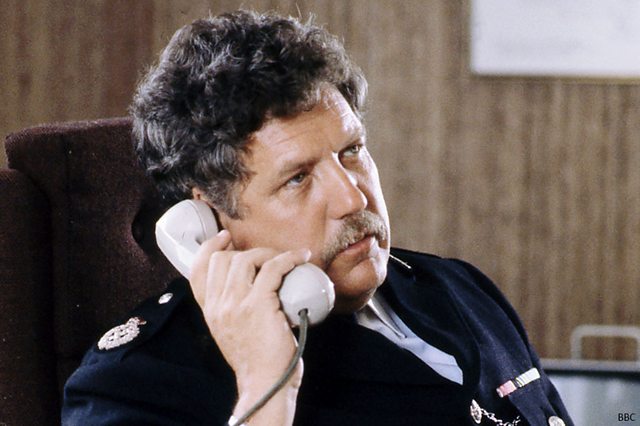 Two years on from the death of screenwriter and actor Colin Welland, writer Simon Farquhar takes a look back at his work.
When Colin Welland received his Oscar in 1982 for the screenplay of Chariots of Fire, he made a special point of thanking British television, "where I learnt my craft". Throughout the previous decade, having already established himself as an earthy, honest actor in Z Cars, he regularly brought those same artisan qualities to his plays, many of which were national events. Fiercely committed to his Lancastrian roots, Welland notably wrote meaty roles for women as well as for the overgrown schoolboys they were often lumbered with. When I wrote his obituary for The Independent in 2015, I described his dramas as "works of sympathetic anger; neat, character-driven slices of life populated by straight-talking matriarchs and small-town dreamers".
I knew Colin Welland slightly. I interviewed him twice, once in his local in Barnes in London, in 2003 and once at a BFI screening of his magnum opus, Leeds-United!, and in the years that followed, would occasionally be surprised by a telephone call from him. He could be an intimidating presence, but he was also twinkle-eyed and warm-hearted.
For me, he remains the definitive television writer, the one who exemplified the democratic nature of the medium. Anyone can watch a Colin Welland play and identify with it. His stories were everyday, human stories. But while he didn't revolutionise the single play in the way that Dennis Potter strove to, that's not to suggest that his works lacked ambition. Leeds – United! was the most expensive British television film ever made at the time, a thunderous piece of big-screen film-making for the small screen that told the true story of a strike by Leeds clothing workers four years earlier. It was fearless in its depiction of dirty deals between employers and unions, which in Welland's view had seen a workforce sold down the river, a vivid display of both the chaos of industrial relations in the 70s and the revolutionary spirit of so much television drama of the era.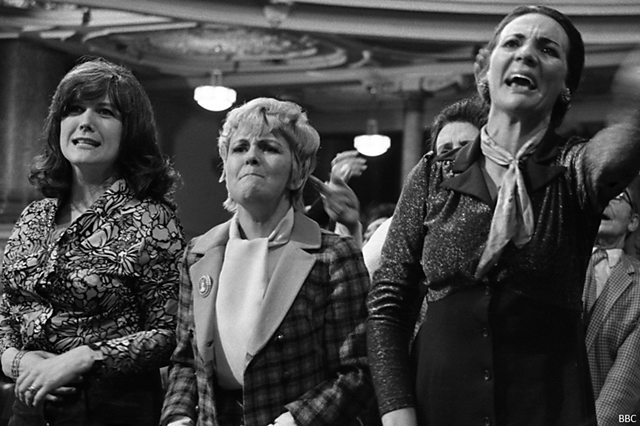 Joyce Kennedy, Lynne Perrie and Olga Grahame as striking workers in Leeds - United!
Welland was alerted to the story by his mother-in-law, who had been involved in the strike. "They'd eventually gone back to work without knowing why. I was quite a big cheese at the time so I was able to go up there and talk to everyone involved, on all sides, and get the whole sorry story".
Welland would certainly have been able to beguile the suits of the clothing business at that time: he was then one of the most famous faces in Britain. He was still a busy actor, having won a BAFTA for his performance as the fair-minded teacher, Mr Farthing, in Kes. Virtually every one of his television plays up to that point had won a Writers Guild Award or a BAFTA, and he'd also begun branching out as a presenter of sports, travel and health shows.
Although he was flattered by the critical acclaim his writing received, he said it would all count for nothing if he were greeted by an embarrassed silence back home in Lancashire. "I write from the stomach", he told the Radio Times in 1970.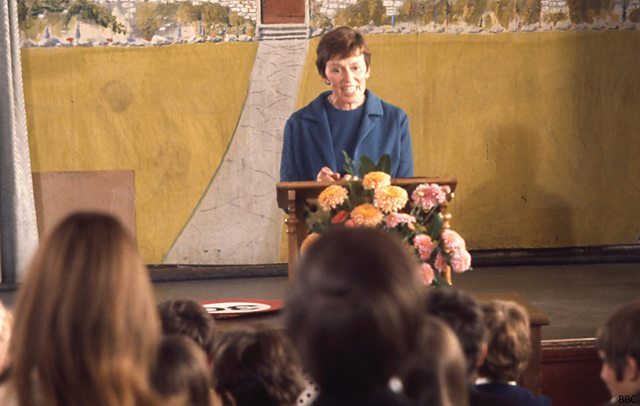 Sheelah Wilcocks as Mrs Atkinson in Hallelujah Handshake
Welland wrote many dramas for the Play for Today slot. However, the first, The Hallelujah Handshake, was something of a departure from his Northern roots. It was, in fact, a story he heard on the golf course.
"The Methodist minister in Barnes told me about this misfit character who had suddenly appeared in the congregation. He was riddled with guilt that he didn't do more for this man who didn't have a complete personality but just created whatever he thought was needed for himself, wherever he went".
Beautifully directed by Alan Clarke (who would later direct tougher fare like Scum and The Firm), the play presents us with an innocent, Walter Mitty-like figure, tireless in his zealous desire to help out and muck in. The gradual awareness that he is not all he seems is fascinatingly depicted by the reserved, well-meaning little community, and the play is a fine example of two of the strongest characteristics of Welland's work: sympathy, and a determination to find the humanity and morality in every character, rather than conveniently splitting people into heroes and villains.
Perhaps his most celebrated piece, Kisses At Fifty, is the story of a humdrum coal miner (beautifully played by a BAFTA-winning Bill Maynard) who comes alive in middle age when he embarks on a fling with a barmaid. Thirteen years later, the story was filmed in Hollywood as Twice in a Lifetime, starring Gene Hackman. "The Americans weren't used to stories like this being set among blue-collar workers, and really welcomed it".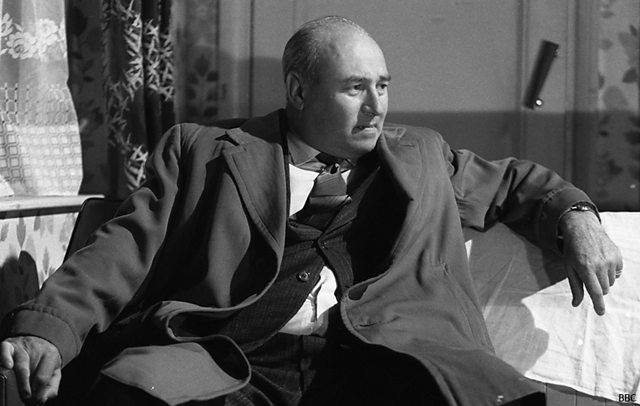 Bill Maynard as Harry in Kisses at 50
When I first interviewed Welland, British television drama was caught between a rock and a hard place. An hysterical reaction to the explosion of the internet and the multi-channel landscape had led to a sudden obsession with the bitesized, the tried-and-tested and the superficial. In a schedule suddenly drowning in docusoaps, lifestyle shows, cops and docs, we seemed as far away as it was possible to imagine from the days of Play for Today.
"People used to write to me back in the Seventies saying that they had been about to go out but been sucked into my plays because they recognised themselves", he said. "I'll give you an example of this. In Kisses at Fifty, after the couple have started this affair, he hasn't told his wife, and there's a little scene where he gets into bed beside her, thinking she's asleep. And then out of nowhere, she says: 'Harry… who's this Audrey?' You would not believe the amount of letters I had from people saying 'how did you know? That's exactly what my wife said when that happened to me".
The lesser-known Jack Point is a personal favourite, the tale of a small town Gilbert and Sullivan society preparing their production of Yeoman of the Guard and encountering a casting crisis. Do they give the part to the woefully ill-suited elder of the group or break his heart and award it to the young lion who looks set to become a star? It's a little play about little things, but it's absolutely riveting.
The cast of the local Gilbert and Sullivan society in Jack Point, 1973
And then there's Your Man From Six Counties, a love letter to the west of Ireland, a land Welland had fallen in love with through visiting his wife's relatives there. It's a rueful story of a young Belfast boy orphaned by The Troubles who is adopted by a rural aunt and uncle. Handsomely shot and tenderly told, more interested in peace than politics, it was, bafflingly, never repeated. How much this played a part in Welland moving away from television is debatable, but inevitably, the big screen was beckoning. However, despite the success of Chariots of Fire (uncharacteristically posh but another celebration of human spirit and defiance) and the equally-satisfying Yanks, the big screen was never really the natural home for his intimate storytelling.
His final years saw little new work produced, in fact in 1987, he was interviewed on the BBC's Breakfast Time, and when asked what his next project was, revealed that he was writing a screenplay about George Stephenson. Fifteen years later, on the same programme, he gave the same answer. The film never appeared, perhaps proving that television truly was where his stories belonged. He was the Jimmy McGovern of his day, a writer driven by a love for the working-class community he came from, angered by injustice but, like McGovern, an optimist, whose stories usually ended in hope, not despair, celebrating the capabilities of… well, let's call them everyday people.