You Decide is back with a new co-host and a new venue!
BBC Two, BBC Studios and BBC Music are pleased to announce that Eurovision: You Decide, the national song selection show for the UK entry, will take place on Wednesday 7 February 2018, live from the world-famous Brighton Dome, the site of ABBA's 1974 Eurovision Song Contest win with 'Waterloo'.
AND drumroll... joining our BBC Eurovision family is 2015 Eurovision Song Contest winner Måns Zelmerlöw! Who will co-hostalongside self-confessed Eurovision superfan, Mel Giedroyc, who returns to host the proceedings.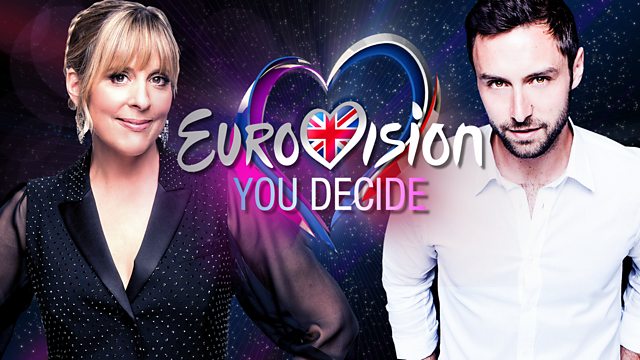 Eurovision: You Decide will broadcast live on BBC Two and tickets are on sale from today (Thursday 16 November).
Måns Zelmerlöw says: "I'm really, really looking forward to hosting Eurovision: You Decide together with Mel this year. I'm sure we'll have a great show and I would love to see the UK achieve a great result in Eurovision 2018. I can't wait to be part of the You Decide journey and make both You Decide as well as the Eurovision Finals, a part of every UK home."
Mel Giedroyc says: "My favourite time of year has come round again! I can't wait to hear the songs and meet the artists. And what a thrill to host proceedings with THE hero of my time - the Måns Zelmerlöw all live from the Brighton Dome. It will be a night to remember!"
Our 90-minute show will feature performances of six brand new songs. The performers will take to the stage in a bid to impress both the viewers at home and a professional jury at Brighton Dome. They will compete for the honour of representing the United Kingdom at the Final of the Eurovision Song Contest 2017 in Lisbon, Portugal.
A panel of experts will be on hand to provide their critique about the songs and the artists, and how they could translate the performance in Portugal for the Grand Final next May. The winner will be revealed in the show after a live public vote. The six competing songs and artists will be revealed to the public in January 2018.
We can also confirm BBC Four will broadcast both live semi-finals of the Eurovision Song Contest 2018 on Tuesday 8 and Thursday 10 May. The Grand Final will be broadcast on BBC One on Saturday 12 May 2018.
Tickets available at The Brighton Dome